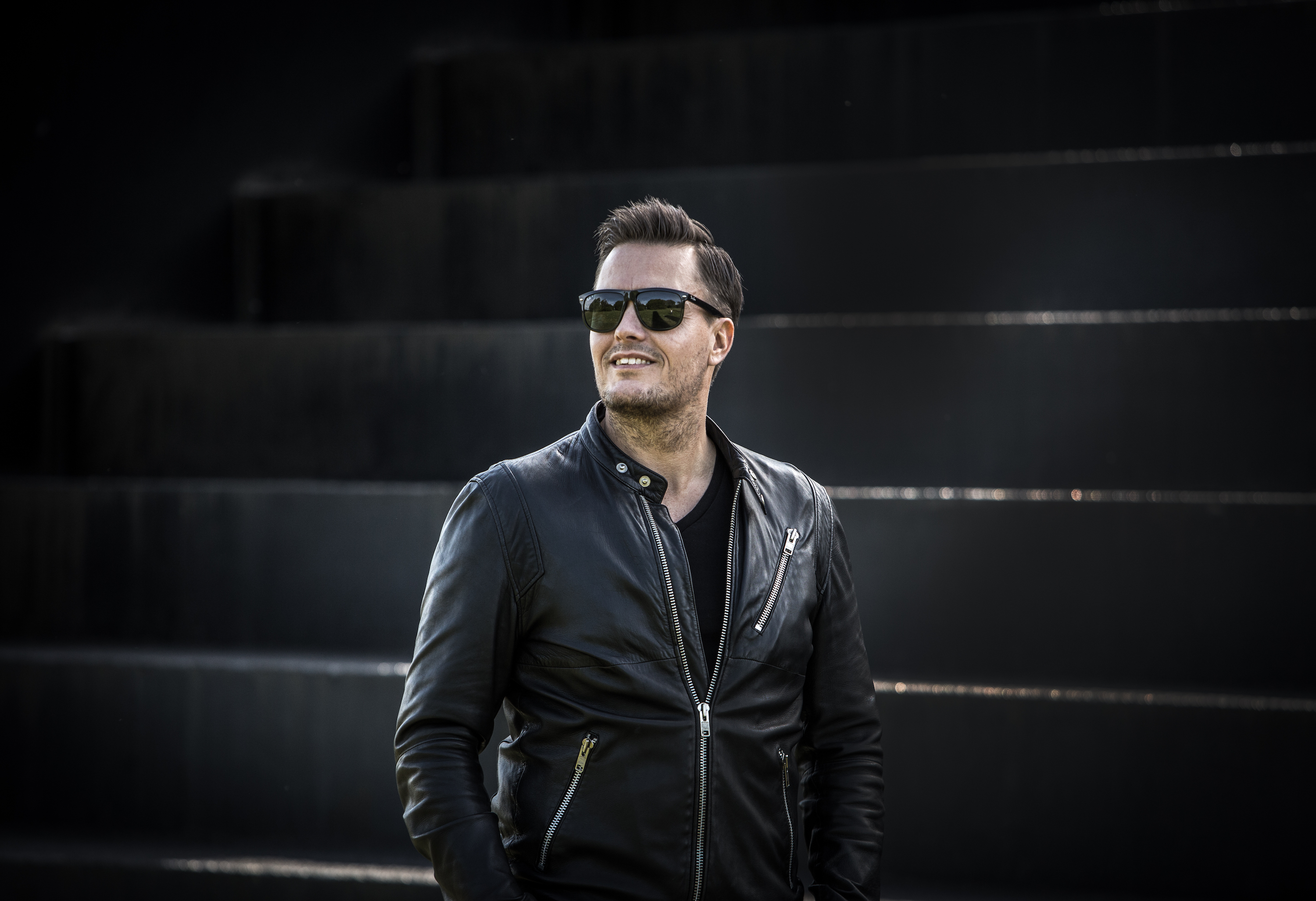 Terry Golden Gives an Exclusive Look in Around his Latest Hit EvaR
Hailing from Denmark, Terry Golden is somewhat of a veteran in the dance music industry, with almost 30 years of knowledge under his belt DJing and Producing in the electronic music scene. With musical influences built from various genres and artists who have helped to shape Terry's sound today, you can thank the likes of Armin Van Buuren, Tiesto, and some of his more recent influences like David Guetta's Future Rave sound, which Terry homed in on and took in his own direction. Now, Terry is back again with his brand-new tune 'EvaR' on the label Sirup – and it is definitely not one to miss. 
Terry Golden offers up a breath of fresh air with this new release, as he merges his different techniques and experiences to create truly ear-catching music that would go down a treat on any dancefloor. With an immense amount of support received in the last months, Terry Golden is back in the hot seat, armed with his brand-new dancefloor dominator.
 Hey Terry, great to have you back. First off, how are you doing?  
I am doing great, super busy as gigs are starting to come back, so it feels really good at the moment. 
For those who haven't heard 'EvaR', how would you describe it?  
It's this very powerful beat, which is my signature sound. My goal is that you feel the energy rise, also just come down and dream a little, then we build the energy up to the second part, also it should all explode.
Can you talk us through the inspiration and story behind 'EvaR'? 
My mission with my live band, which I just launched, We Rave The Night, is precisely the whole essence of EvaR. We need to have the rave culture back in a modern form, and you could say that I use the modern new EDM sound, which just mixes several genres like Trance, Big Room, a little Techno, and a sprinkle of House together to express myself. 
Who are your main musical inspirations at the moment?  
I would not say there is any specific artist, but more concerned with taking the best parts from multiple genres and getting them to go up in a higher entity. I hear so much cool music from many different artists, and luckily discover a lot of new ones too – so it's super inspiring.
What techniques do you use to keep your creative spirit alive?  
I like to play with the sounds and like to get it all out in a fresh new way, so will not say there is any special technique, but more a lot of the playing around in plugins, etc. 
What tips do you have for budding Producers wanting to crack the Dance Music Scene?  
You can probably say I'm still looking for it myself haha … no joke aside, I think as brand new, then keeping the focus on one thing at a time is very important, also have a little patience. If you think you can be known overnight, then it just does not happen anymore. So, make a plan and stick to it, and do not take the shortcuts that look so tempting – for the most part, they are completely worthless.
Which artists would you love to see supporting the track? 
There are many, but of the preferably great Armin Van Buuren, David Guetta, Morten, Alesso also Kryder makes some cool music too.
What else is in store for Terry Golden in 2021? 
3-4 new tracks over the autumn, you will also be able to find me around Europe live scenes and clubs, if otherwise, Covid-19 allows it.
What are your hopes for this release?  
I hope it reaches a lot of people who will love it just like I do. Also just that it boosts the energy for a lot of parties and events.
What plugins did you use to create the track?  
All leads and basses are made with Serum, and otherwise Fabfilter, Ozone, and Valhalla which are my primary go-to plugins.
Terry Golden Online:
https://soundcloud.com/djterrygolden
https://www.instagram.com/djterrygolden/
https://www.terrygolden.com/
https://www.facebook.com/DJTerryGolden/