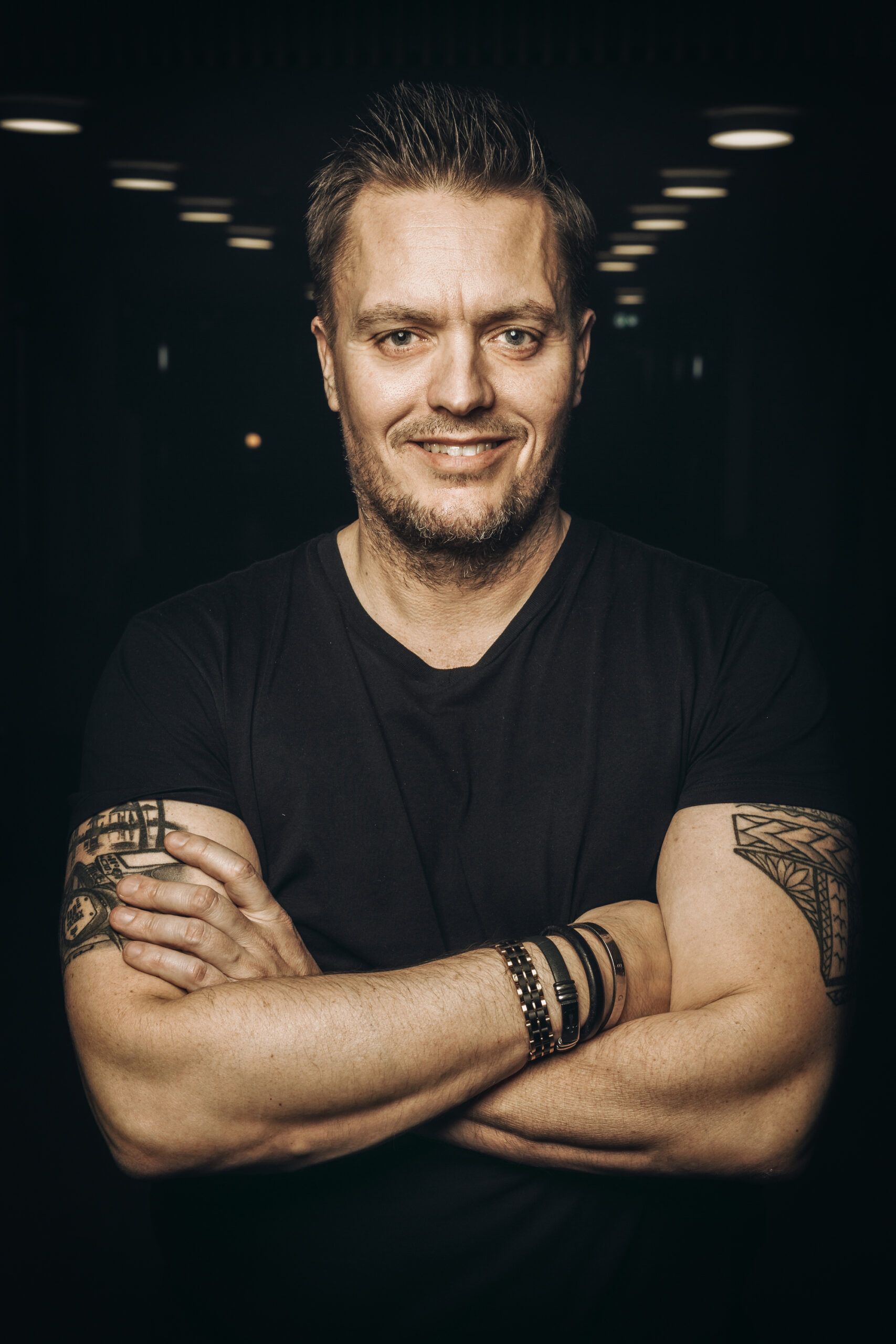 Terry Golden Talks About The Process Behind His Latest Release 'I Am Ready'
Terry Golden is a DJ and music production driving force that keeps surprising his loyal followers with hard-hitting bangers that tick all the boxes to become instant hits. 
His agenda regarding releases and live performances has been full lately, with a string of live appearances in Europe's top summer festivals as well as releases with labels like Blanco y Negro, Terry Golden certainly shows no signs of slowing down, conquering new and bigger dancefloors all over the world. 
This time, he introduces a behind-the-scenes look at his time working on his latest release, 'I Am Ready', a heavy-hitter that showcases his impressive talent and signature sound. 
Here's what he said. 
Hello Terry Golden, how are you doing? 
Feeling good after finally having 'I Am Ready' out, I have been waiting for this release a lot.  
'I Am Ready' is finally out now, what was your inspiration behind this track? 
I received the vocal recording and immediately, I got a bit of the same feeling as with 'Love Tonight', which has probably been the biggest hit in 2022. So, I decided to capture the same vibe and try to make a drop full of energy and feel-good vibes.
 
You've been releasing a lot of new music lately, how does 'I Am Ready' differ from previous releases? 
'I Am Ready' is definitely a track that most people will like. The sound and structure are much more commercial than most of the other tracks I've done. So, it fits in very well with me experimenting with refining my sound, and turning it more in a Melodic Techno, Progressive direction, which is a sound I just can't get enough of. So, expect much more of that from me in the coming months. 
What are the main musical or sonic influences of the track? 
Specifically for 'I Am Ready', 'Love Tonight' the David Guetta version, has definitely been a big inspiration. On my new journey in the Melodic Techno universe, I have always been a huge fan of CamelPhat, and Christoph also makes fantastic music. So there lies my basic inspiration, I also mix my current sound with it, and the magic of this new vision arises. 
Did you use any new VSTs, plugins or effects for this track? 
I have some plugins I always use.  Serum is where the unique happens, I have developed a whole bank of my own unique sounds over time, and there is where all my Basslines, Synths, leads, Pads etc. come to life. 
How would you describe it to someone who hasn't listened to it yet? 
I think most people will stop and listen to the vocals and enjoy the build-up, even in the drop I think most people can't sit still. There will be dancing, just like in the music video, which has just come out too, by the way. 
How would you like people to feel when they listen to 'I Am Ready'?  
If I can get their spirits up a few notches – then mission accomplished. 
How did you know when this track was ready? 
Most good tracks, you don't have to think about it – it just happens. If you think too much, it often won't work. So, it came quite quickly and I knew it was ready. 
What would you say it's important to keep in mind when making music?  
Don't think too much about it and be careful not to overdo with way too many elements. Most huge hits are often super simple. 
What's coming up for Terry Golden? 
First of all, more music, the calendar is full for the rest of 2022 and already starting 2023. As an artist, a lot of things are happening right now, and I hope to be able to announce big things within the next 2-3 months – but right now, unfortunately, I can't reveal too much. However, you will be able to hear me around Europe this autumn, and possibly also a mini trip to the USA. 
Stream and buy 'I Am Ready' now:   
https://link.uforecordz.com/i-am-ready 
Terry Golden Online:  
Soundcloud | Instagram | Spotify