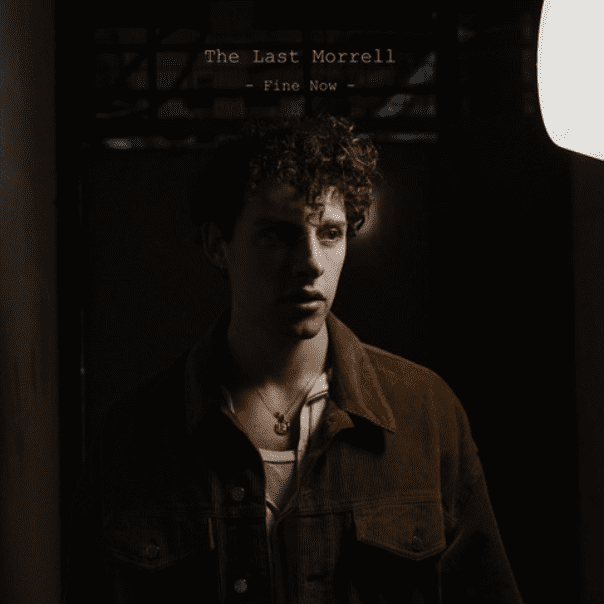 The Last Morrell delivers heartfelt debut single 'Fine Now'
Fast-emerging singer-songwriter The Last Morrell has unveiled his debut single 'Fine Now', out on Thursday 8th August.
With minimal instrumentation, 'Fine Now' allows The Last Morrell's impassioned vocals to take centre stage, with the sombre track expertly articulating feelings of heartbreak and teenage angst. Taking inspiration from influential artists Daniel Caesar, St Vincent, PJ Morton,  Pink Floyd, Jeff Buckley, Radiohead and Emily King, the multi-talented musician reveals his all-around capability by seamlessly switching moods from contemporary sounds to the classic feel of an era gone by.
The Last Morrell explains: Fine Now is a story about the process of letting go of someone who was ultimately bad for you after staying together for too long. You quickly realise breaking up with someone is only the first part of dealing with emotional separation. Fine Now is about reflecting on that and the bittersweet feeling that comes with moving on.
Raised in a small Yorkshire town, The Last Morrell grew up being comforted by the sounds of Seattle's grunge and alternative rock scene. The lyrics painted feelings of being trapped, bored and angry, which connected him to an American sound that has permeated through his first songs written as a teenager, to present day. The Last Morrell has utilised the opportunity to become a full-time independent artist, based entirely on his own raw musical talents – particularly his powerful vocals. 
The fledgling artist is set to perform his debut show at the renowned Servant Jazz Quarters in London on 17th October. The Last Morrell has already performed alongside BRIT Award-winning singer-songwriter Tom Odell and exciting jazz four-piece Ezra Collective, with his stock continuing to rise. He also plays guitar for fellow singer George Ogilvie and keys for both 'alternative soul' artist VC Pines and prodigal talent Caitlyn Scarlett. Meanwhile his monthly Sofar Sounds shows have seen him rub shoulders with a slew of fellow up-and-coming artists.
With The Last Morrell making his debut performance at Servant Jazz Quarters this autumn and the output of his debut single 'Fine Now', the emerging artist relishes in the confidence and strength of being an outsider, further establishing himself as an artist to watch.