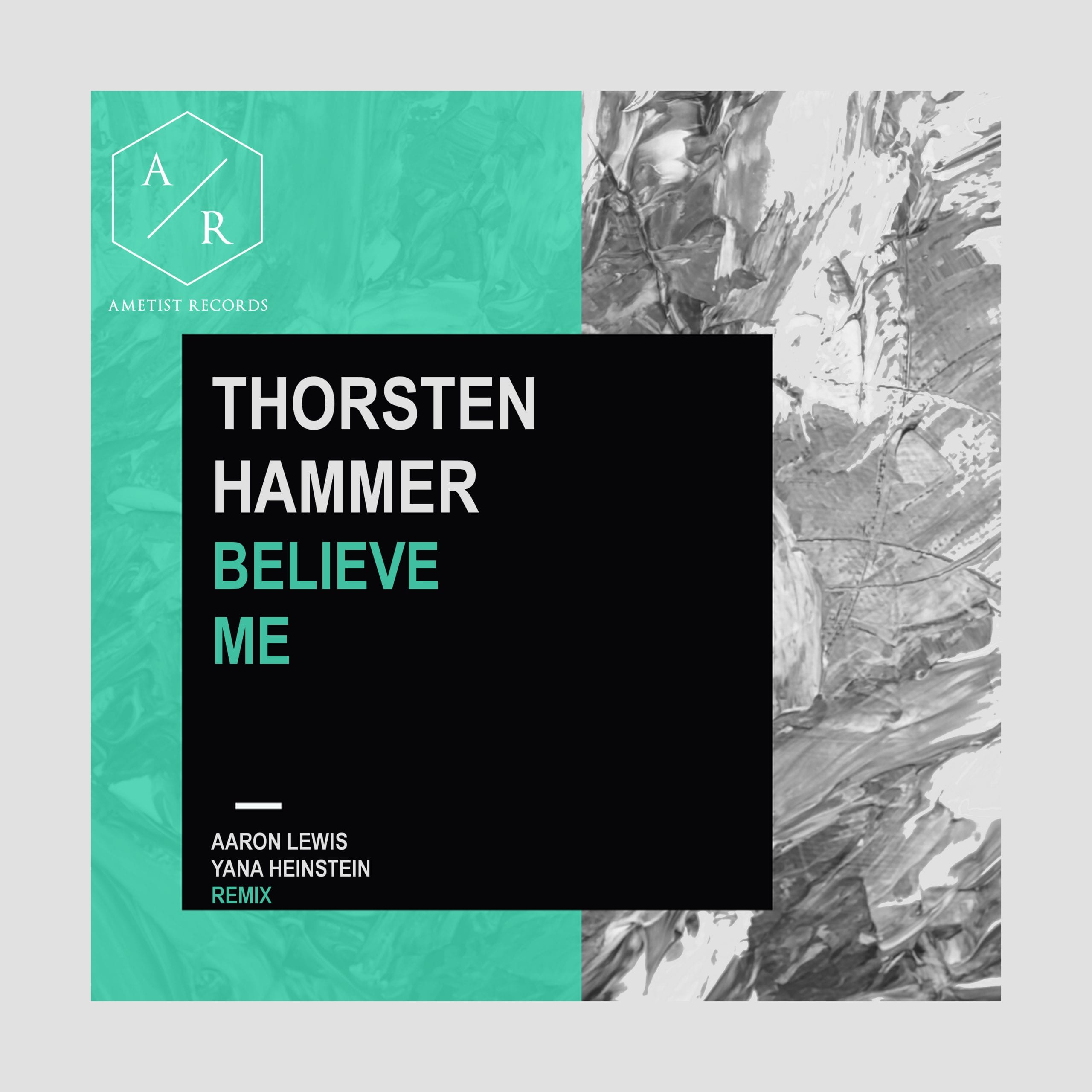 Thorsten Hammer – Believe Me EP
Thorsten Hammer – Believe Me EP
1. Single Release from the forthcoming new Album on Ametist Records
With the 1. single release in december 2019 /  the  2. single release in january 2020 and the final release date in february 2020, Ametist Records sheduled the new forthcoming new album from dj/producer/lablowner 
Thorsten Hammer
 called `The Essence Of It´ that includes beside 10 original tracks other remixes from international artists and friends.
Since over 20 years, Thorsten produce music and plays records in clubs and festivals in germany and international from Berlin, Stuttgart, Mannheim, Frankfurt, München, Nürnberg to Sofia, Ibiza, Zürich or Lisbon, shared the stages with artists like Davide Squillace, Butch, Sam Divine, Kaiserdisco, Gayle San, Rush, Extrawelt live, Der dritte Raum live, Florian Meindl, Pascal Feos, Toni Rios, Mathias Tanzmann,
DJ Dag, Karotte, Monika Kruse, Marc Spoon, Frank Lorbeer, Pierre, DJ Dag and many more and with 170 releases digital / vinyl  on international labels like Bonzai Music, Universal Music, Antura Records, Monza Ibiza, King Street Sounds, Tres14, Zoo Lab and on his own imprint Ametist Records just to name a few, is in shops like Beatport, iTunes, Traxsource, Juno, Spotify, Deezer, Amazon and many others already a great collection available.
Believe Me – is the first single release from the new album and appears incl. remixes from the english upcoming rising producer 
Aaron Lewis
and in Heidelberg based queen of bass & grooves, 
Yana Heinstein
.
Early Feedback & Support from:
Richie Hawtin / Joseph Capriati / Cristoph /
Pedro Mercado / Copyrider / Carlos Pulido /
differentgrooves / Kiss FM / Juanito /
Milos Pesovic / Barbur / Anthik /
Mik Santoro and more
Preview Link:
Release Date Beatport: 16.12.2019
other stores: 30.12.2019