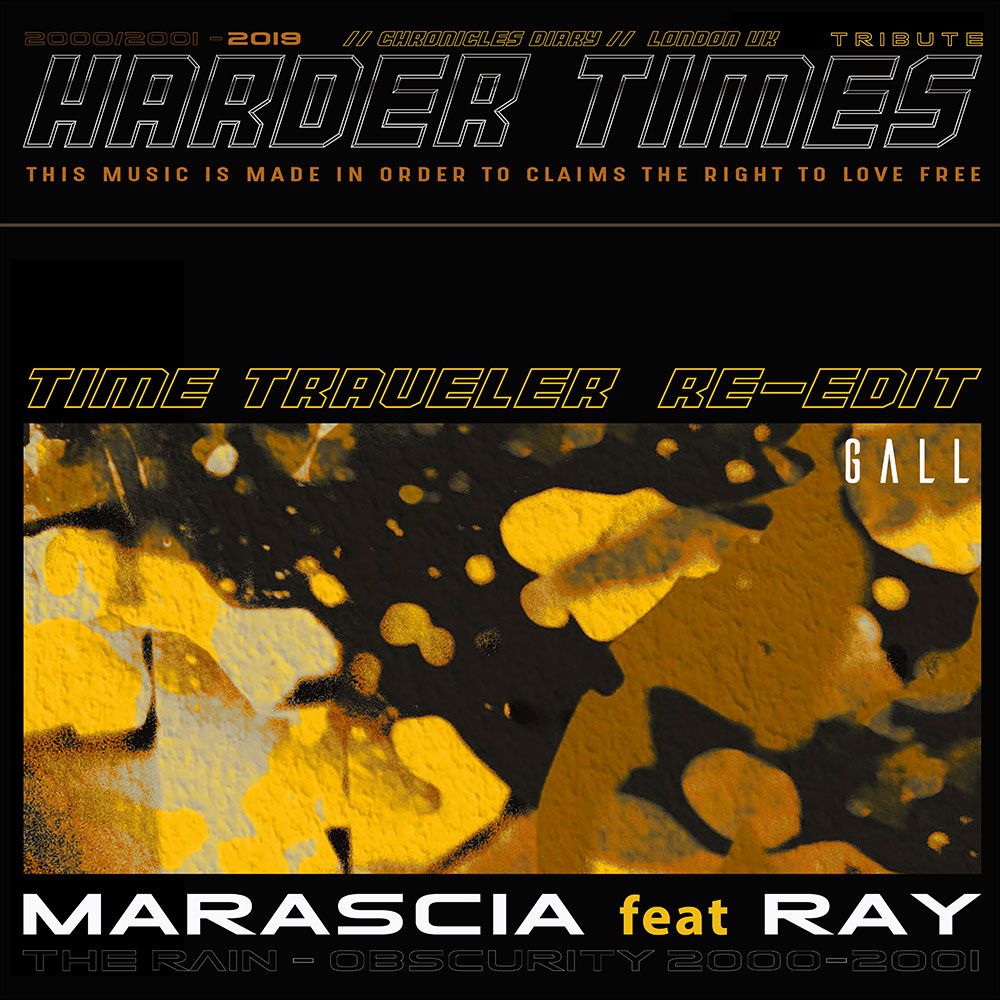 Time Traveler – Harder Times Tribute
Explosive Italian-born, London-based techno producer Time Traveler pays homage to a Sardinian clubbing institution with two powerful edits for his Harder Times Tribute EP, released through Chronicles Diary. Born in the midst of early 90s acid culture, for over 25 years the legendary Harder Times movement has been a cradle for Italy's queer and club scenes. Since the mid-90s, legendary Italian DJ Marasciahelped shape the Harder Times sound. For his tribute, Time Traveler delivers two stomping re-edits of two of Marascia's most definitive Harder Times anthems, 'The Rain' and 'Obscurity', both featuring stand out vocal performances from Italian artistRay.
Time Traveler, aka Michele Pinna, is an important figure in the Italian techno scene, having formerly run The Triangle Records for several years before establishing the techno-driven Chronicles Diary. Known for combining elements of heavy metal with heavy techno, Pinna is also greatly influenced by old-school rave scenes like that of Harder Times. Harder Times Tribute is Pinna's follow up to the gut-punching Incisors To The Industry LP released in October through OBSCUUR Records, and to the Remix report II + Chapter IX EP–featuring remixes from Dave Clarke,Detroit Techno Militia and Brian Sahaji–released through Chronicles Diary in February 2018.
For Harder Times Tribute, Pinna gives the classic early 2000's progressive tracks a contemporary industrial techno makeover. Across the two re-edits, Pinna maintains his usual experimental sound design approach to production – juxtaposing Ray'seuphoric vocals with a distinctly dystopic backing. With opening track 'The Rain (Time Traveler 2019 Re-edit)', Pinna manages to fuse together distorted glitches, flutters of harsh noise, and intense shrieks, while simultaneously maintaining the original track's highly emotive and passionate aura. Pinna maintains the track's melodic elements but processes them through a trash compactor of distortion and grit. A driving kick drum is boosted by slamming snares and crunchy hats, while Ray's ecstatic vocals provide a human touch to the raucous electronics.
On 'Obscurity (Time Traveler 2019 Re-edit)' Pinna's minimal but powerful production allows the heavily saturated vocals to take center stage. Again Pinna employs a thunderous kick, skipping hats, pounding percussive hits and smashing snare roles to carry the beat, while clamorous swells that sound like a buzzsaw cutting through metal fill out the mix. Pinna strips away the original's progressive house elements and replaces them with gritty industrial sonics. Aside from a pulsing bass line, Pinna's production favors atmospherics over melody, leaving plenty of room for Ray's powerful vocal performance to shine through the mix. Thanks to Pinna's contemporary production, it's not hard to imagine the soaring vocal wreaking havoc on modern techno halls, as it has at Harder Times events for nearly twenty years.
Harder Times Tribute will be released on vinyl May 22nd and digitally May 31st through Chronicles Diary.