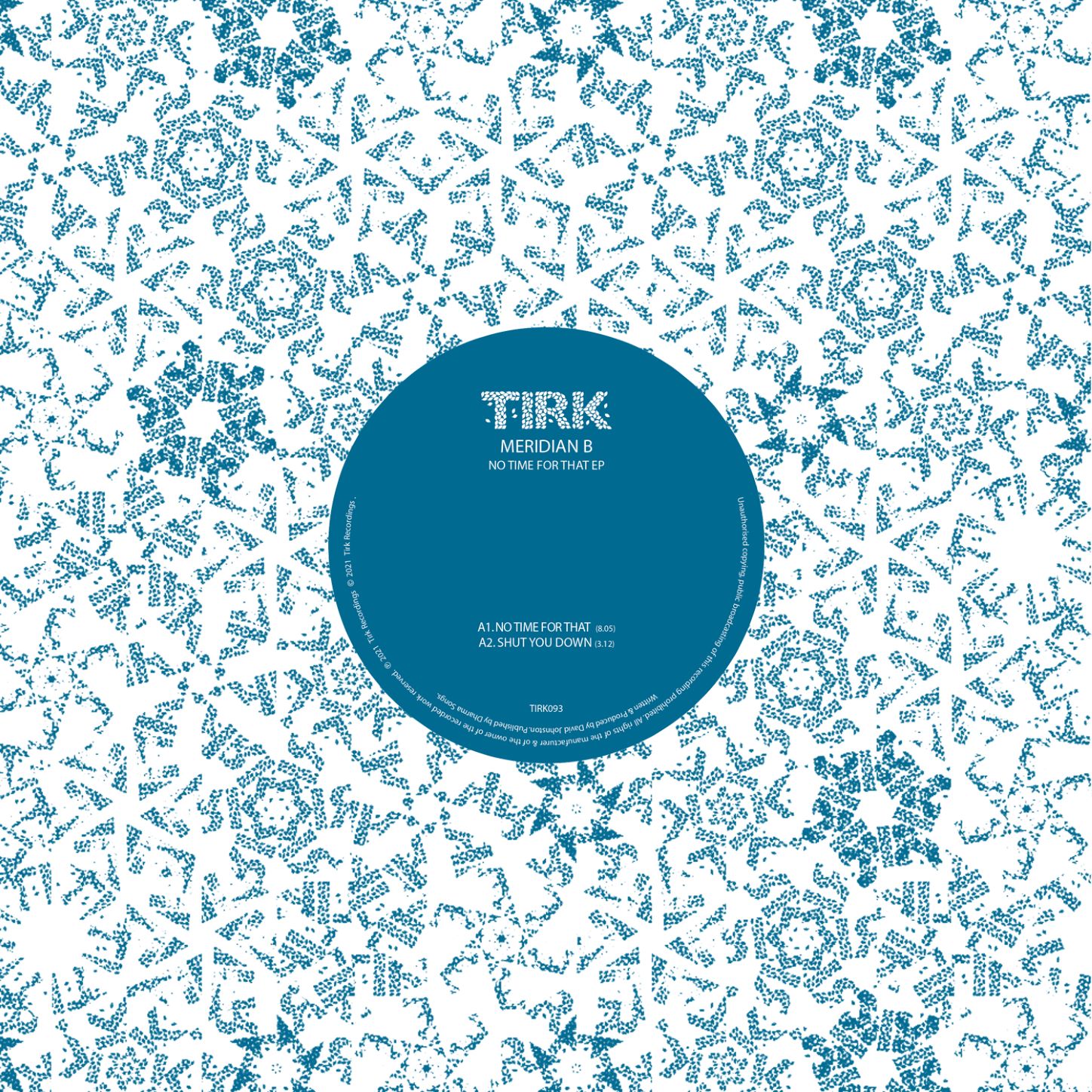 Tirk Records unveils Meridian B as newest signing !
 Tirk Records unveils Meridian B as newest signing to their shining roster of house and electronica.
"No Time For That" EP out now!
Meridian B is the alias of Bristol music producer and song writer David Johnston. His passion for music began growing up on a diet of Orbital and FSOL which led to a deeply entrenched fascination with synths, drum machines and electronic music. At 18 he bought his first toy, a Roland Juno106. As a gay party animal his unwavering devotion for classic disco and electro fuses the Studio 54 spirit with sharp modern production. Influences ranging from T-Connection, Larry Levan & Gwen Guthrie through to Maurice Fulton, Henrik Schwarz and LCD Soundsystem. The music from Meridian B is infectious. With good song writing as the key, tracks often have vocals punctuating the sweaty dancefloor. He may be a new artist but he certainly knows what he's doing.
Leading track "No Time For That" is a bouncy, bassline driven dancefloor hit. Tight drum machines, sharp synth lines & shimmering arps create the perfect backdrop to a slick vocal hooks. With singer sensation Ruth Royall at the helm the track is elevated to a higher class. The lyrics are sharp witted and catchy, leaving melodies and words echoing round your head long after the track subsides.
"Shut You Down" again features Ruth Royall, this time with a more sultry tone. Lyric influences can come from anywhere and this song retells a dream whereby a homophobic pub landlord needed putting in his place. Framed by signature drum machines and catchy synth hooks. The past 18 months have been one of Ruth's most prolific years to date. With consistent features on Radio 1 and 1Xtra, over 8 million streams on Spotify alone and a nomination for best vocalist at the Drum and Bass Awards, Ruth has become an established part of the UK electronic scene.
"The Fuzz" see's Meridian B take a more head downs approach, stripping back to an instrumental. Four to the floor with a dubbed out distorted bassline. Glitchy rhythmical snippets and sneaky acid sounds bubble in the background. Finally, there's a snappy radio edit of "No Time For That" if you wanna get straight to the point.