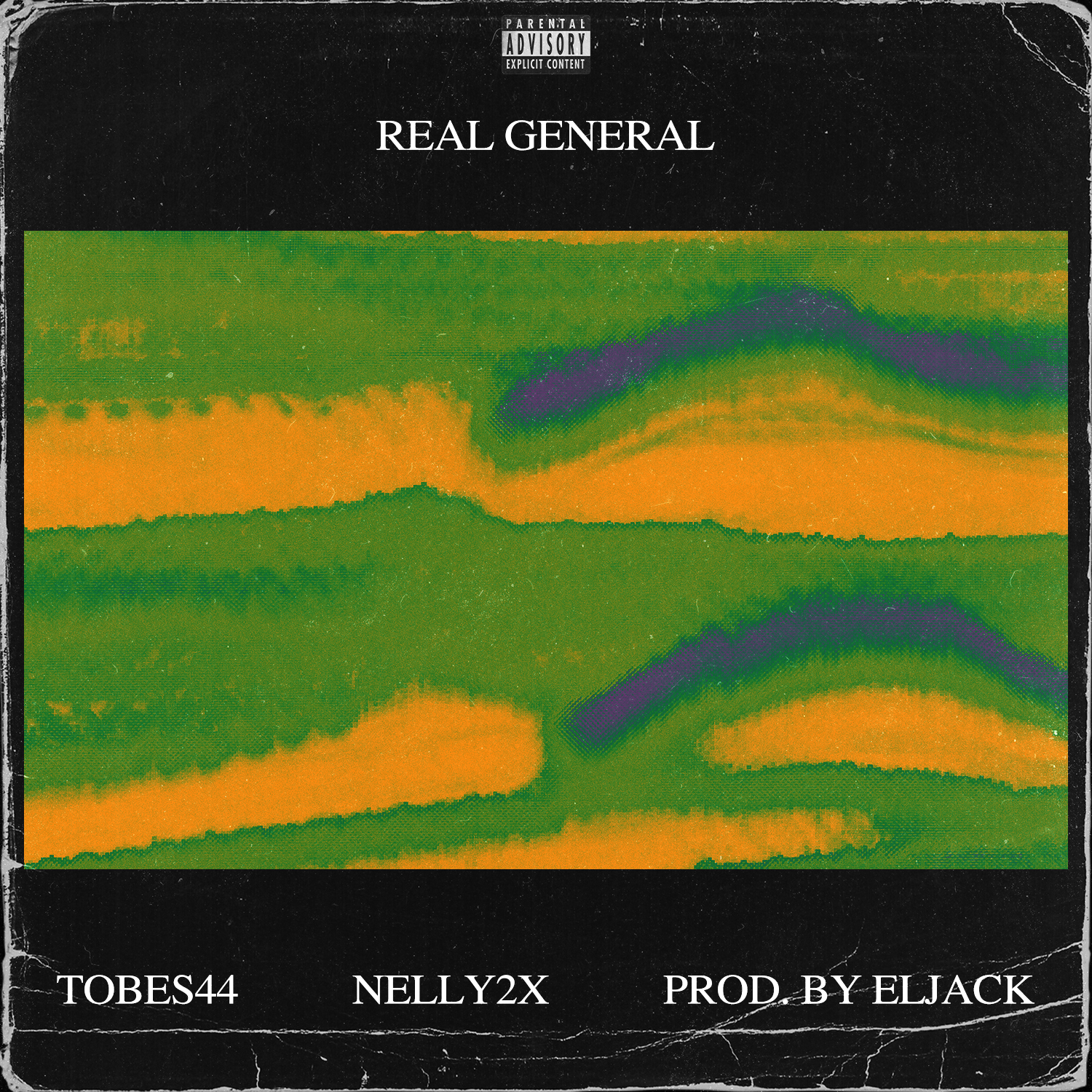 Tobes44 returns with a bang on 'Real General' feat. Nelly2x
Atlanta-based UK rapper, Tobes44 is always one to ride a beat and on his latest release 'Real general' he does exactly what his listeners have become accustomed to, returning with a bang. Taken from his highly anticipated upcoming EP, the track's twinkling afrobeat melody is richly textured, with spacious synth patterns and an upbeat flair making the perfect backdrop for Tobes44's slick delivery.
Produced by Eljack, the single also features up-and-coming artist Nelly2x, whose velvety vocals play against Tobes' skillful bars in a flirtatious and fun manner. Known for his authentic lyricism, the song was inspired by self-confidence and power, a message that beams from every second of the track. 

"Real General is interesting because it initially wasn't my song" Tobes explains, "so there was already structure that I wrote along to when I got on it. We agreed for me to have the song, but it's pretty much a real lively, feel-good song, and it's basically about being a man and showing that you're a boss, and real general, showing off and showing what you can do. Bigging yourself/myself up you know, like in the lyrics and stuff. It's a confident, big chest, big dick energy song".
With an aptitude for versatility, Tobes44's upbeat approach has seen him rack up over 64,000 Spotify streams on releases such as 'Cold Outside', and begin to forge a defining name for himself both Stateside and in the UK.
Tobes44 looks set for a meteoric rise to the top.