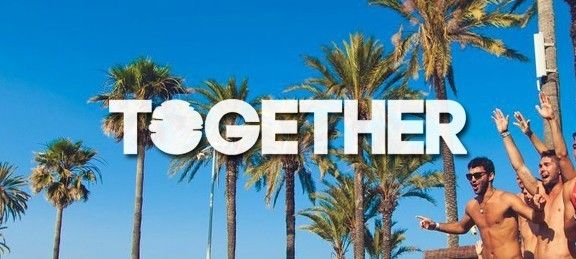 TOGETHER: Travel For A New Generation
Those in the know are heading to the closing parties in the White Isle this summer with superclubs curating the biggest DJ lineups and production for a season climax unlike no other. Resultantly, Together have put together six trips covering their party picks.
Since 2011, Together have been dedicated to orchestrating the most exciting, creative and memorable holiday experiences for thousands of forward-thinking party people in the world's clubbing capital – Ibiza!
2014 is set to be a massive year for the fast-rising, ambitious brand as Together seem geared to take youth travel experience to the upper echelon.
With an acute knowledge of the island, Together have meticulously crafted a selection of diverse trips covering the best beaches, parties and superclub nights the island has to offer with premium accommodation to stay in.
Packages aside, they have villas located all over the island for those so inclined and offer discounted club ticket packs for Amnesia, Space, Ushuaia and more.
Having swiftly cemented themselves as an authority in the scene, the Together blog covers the hottest event & lineup announcements as well as Ibiza lifestyle articles and useful guides.
Together understand that Ibiza is more than just a holiday and this culture is integral to their fast-rising popularity. Watch out for these guys, as you'll be hearing a lot more from them in future!
www.togetheribiza.com/closing-trip