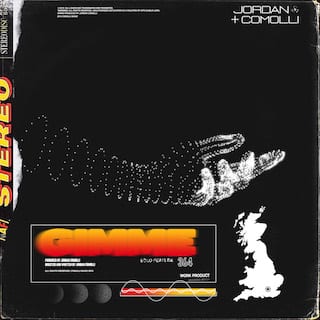 UK DJ and producer Jordan Comolli unveils new track 'GIMME'
Budding trap producer Jordan Comolli releases a hard-hitting new track 'GIMME' – the second single from his upcoming EP, available for streaming now.
Following his latest single 'BILL$', Jordan Comolli's newest track 'GIMME' brings his electrifying bass production to the forefront. At first listen, 'GIMME' pulls listeners in with a soft opening and slowly progresses with trademark lasers and distorted vocals leading up to a destructive drop. Comolli incorporates two different other-worldly drops within his track and reminds us of the raw and sinister sounds that define trap music.
Hailing from the UK, 21-year-old producer and sound designer Jordan Comolli has launched himself from the underground scene with his trademark trap production. Growing up alongside renowned hip-hop artists HUCCI and OZZIE, Jordan has learned to intertwine elements of hip-hop and rap beats with his own thrilling future bass sound.
In addition to touring alongside pioneering electronic artists Marshmello and Jauz, Jordan has garnered an estimated 30 million views on YouTube and over 10 million plays on SoundCloud with his tracks 'iDONTMIND' and 'Quake'. With a multitude of successes under his belt, Jordan Comolli is on the fast-track to the top.
Full of complex and thunderous sounds, 'GIMME' is available for streaming everywhere now.