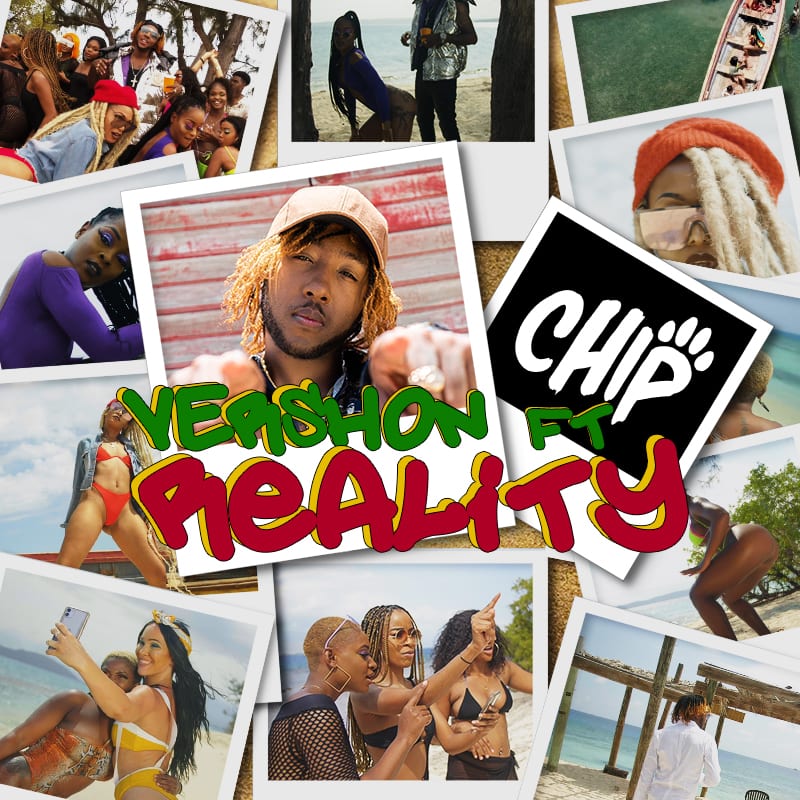 Vershon reveals new single 'Reality' featuring Chip
Wildly talented, heavily streamed, yet still in the throes of international discovery, Jamaica's musical sensation Vershon releases new single 'Reality' featuring the UK's front runner in Rap, Chip.
Previously named as BBC Radio 1Xtra's 'Hot For 2016' artists alongside J Hus, Kehlani and Mabel, Vershon made his first chink in the armour of global breakthrough with his hit single 'Inna Real Life'. His music profile has since built to include over 11 million streams, 346K followers on Instagram and his own YouTube channel is home to over 44 million views, yet it is the release of his forthcoming 'Only One' EP, which also features Trillary Banks and Busy Signal, that is set to bridge the gap between Jamaica and the UK.
Taken from 'Only One', produced by award-winning British trio The Fanatix, responsible for cuts with the likes of Nicki Minaj, Popcaan, Vybz Kartel, Giggs and Stylo G, the genuine Caribbean vibes run to the very roots of 'Reality'. The track comes as the second upfront slice of the highly anticipated 6-track, released via Saint Music/Parlophone in his first freshly inked deal with a major label, and arouses the heat on the sensuous side to Vershon as he divulges his enamour for no-filter, natural beauty. Having previously released the bold and gritty 'Original', 'Reality' offers an insight in to the lyrical dexterity and musical diversity of Vershon, demonstrating that he's equally as skilled at hitting out hard bars with a livewire spark as he is at articulating tender moments and emotion.
Featuring a delicate pulsating key synth and serene bird-like calls, the stripped back introduction puts a spotlight on to Vershon as he confidently takes the stage, lyrically caressing the track with tangible lyricism before the deep tremble of bass begins to stir. Although raised in London, Chip's Jamaican roots have always maintained a strong influence over his music and whilst he is a master at skipping rings around any beat and barring with the best, his inclusion on 'Reality' highlights the capabilities of the duo and their ability to command an exhilarating record.
"I am grateful to be given the opportunity to show the world different sides of my lyrical versatility. My upcoming EP "Only One", showcases a little window into my lyrical and musical diversity and I am quietly buzzing to begin this new chapter in my career. I am very anxious to see how my fans and a wider audience will react to the music and diversity, but there's much more to come – going to need bigger windows lol" – VERSHON