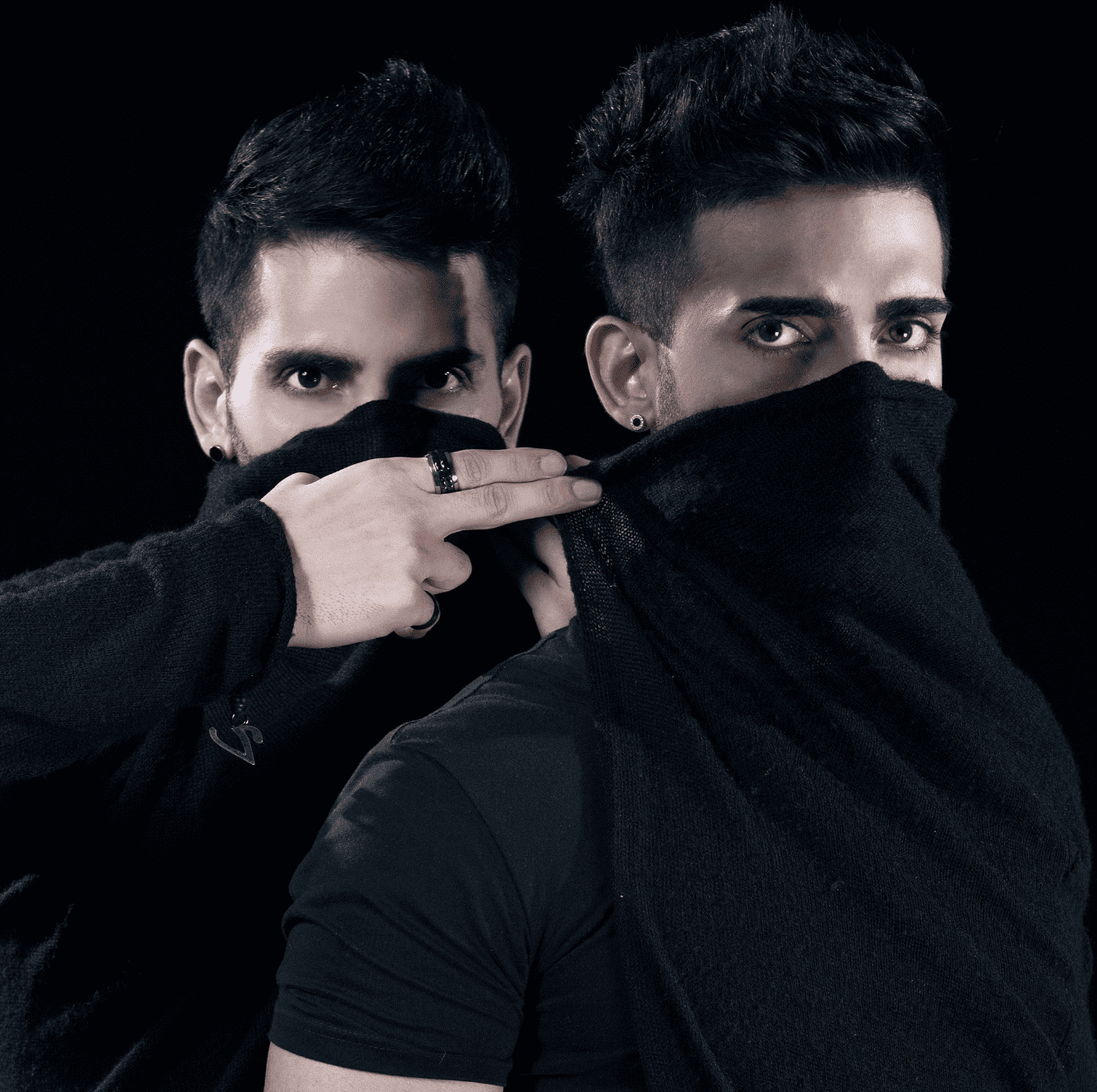 Vessbroz – Behind the scenes of 'Alarm'
With a background in classical music, their signature sound is best summed up as exquisitely produced, hard-hitting dance style with a touch of quirkiness, as the Vessbroz strive to constantly innovate themselves infusing their sonic palette with dashes of mainstream pop sounds to heavy dance floor grooves that grip their audiences. Armia and Arsham have achieved an incredible amount within the 4 years they have been the Vessbroz, so we caught up with them to chat about their career and their latest release 'Alarm' with RawJaw and Matt Alvarez.
Hey guys, talk us through the inspiration behind 'alarm'?
We wanted to make a song, which we could play during our shows with that euphoric rave and festival feeling, we wanted to give our listeners the same tension as when they hear the warning of an Alarm in the sense that it would be increasing their heart rate.
How did the collaboration come about with Matt Alvarez and Rawjaw?
Firstly, RawJaw reached out to our record label and after we worked with him and came up with a solid idea with him, we asked Matt to join the project as we worked with him previously when he remixed one of our tracks and did a really good job of it!
What was it like having 4 people working on a track at once? How did you do it?
Each of us took a part and we made sure to deliver the best sound that would represent each of us in our own way. Sometimes when too many brains work on the same thing the result could be something totally different and cool. As we speak this song is still in Beatport Top 100 Big room chart for the second week in a row, standing on number 36 alongside some of the biggest names in the EDM world.  We love to collaborate with different artists, as there are so many possibilities when you are collaborating, and it opens new doors for everyone.
How would you sum up the track in 3 words?
Warning, rave, repeat 😊
How does 'Alarm' compare to some of your other releases?
We mostly make Popish music, but sometimes it's fun to switch it up a bit and make something completely different especially when we can play this song during our shows.
Who are you planning to team up with next?
Wow, there are so many music producers and singers we want to work with. Michelle Montezeri, Monika Kiss, Mark Voss, DRUMZ, Barantagous to name a few and there are a few secret names that we can't announce yet!
You've had an incredibly successful career in the 4 years you have been the Vessbroz, what tips do you have for producers that are just starting out?
First thing is nothing will come over night, but the good news is, you can achieve anything you want if you keep working on it!
Second, always be updated, learn latest techniques and use the latest knowledge and software, this will help you to be on top of your game. Watch tutorials on a regular basis, you can learn so much from people who have more than 30 years of experience or even from the person who just started to make music 3 months ago!
Third, from day one invests on promotion and marketing and make sure you got that part covered as well. When I say invest it doesn't mean you should spend loads of cash, spending time also is an investment. Perhaps sometimes that's even more effective. Of course, good music is essential, who doesn't know that? But nowadays promotion and marketing are very crucial as well. We have so many releases and artists and if you don't spend some time to promote your music, all is going to be lost and probably never going to be heard!
Your Vevo channel is insane! Where do you get all of your ideas for your music videos?
Each idea had their own story some of them are our own ideas where we became inspired from our music and some others are our video director ideas.
Do you think music videos are important in today's music industry?
Of course, music videos give people a visual to see while listening to your audio and help them to understand your story better. This way they feel connected to you as an artist and to your product, which is your music.
What's next for the Vessbroz?
We have many new collaborations are coming up and we have lots of new, cool plans that our PR team from Matt Caldwell have planned with us.
We have many goals that we want to achieve in the next few years. To us this is just the beginning for the Vessbroz and we are so excited to see where our journey brings us. In this journey what makes us keep moving are the people who are always supporting our music both online and on the ground, and I would like to say to all of you that we read all of your messages and comments and try our best to reply all of you.  We just want to say thank you for your support guys.
Vessbroz Online