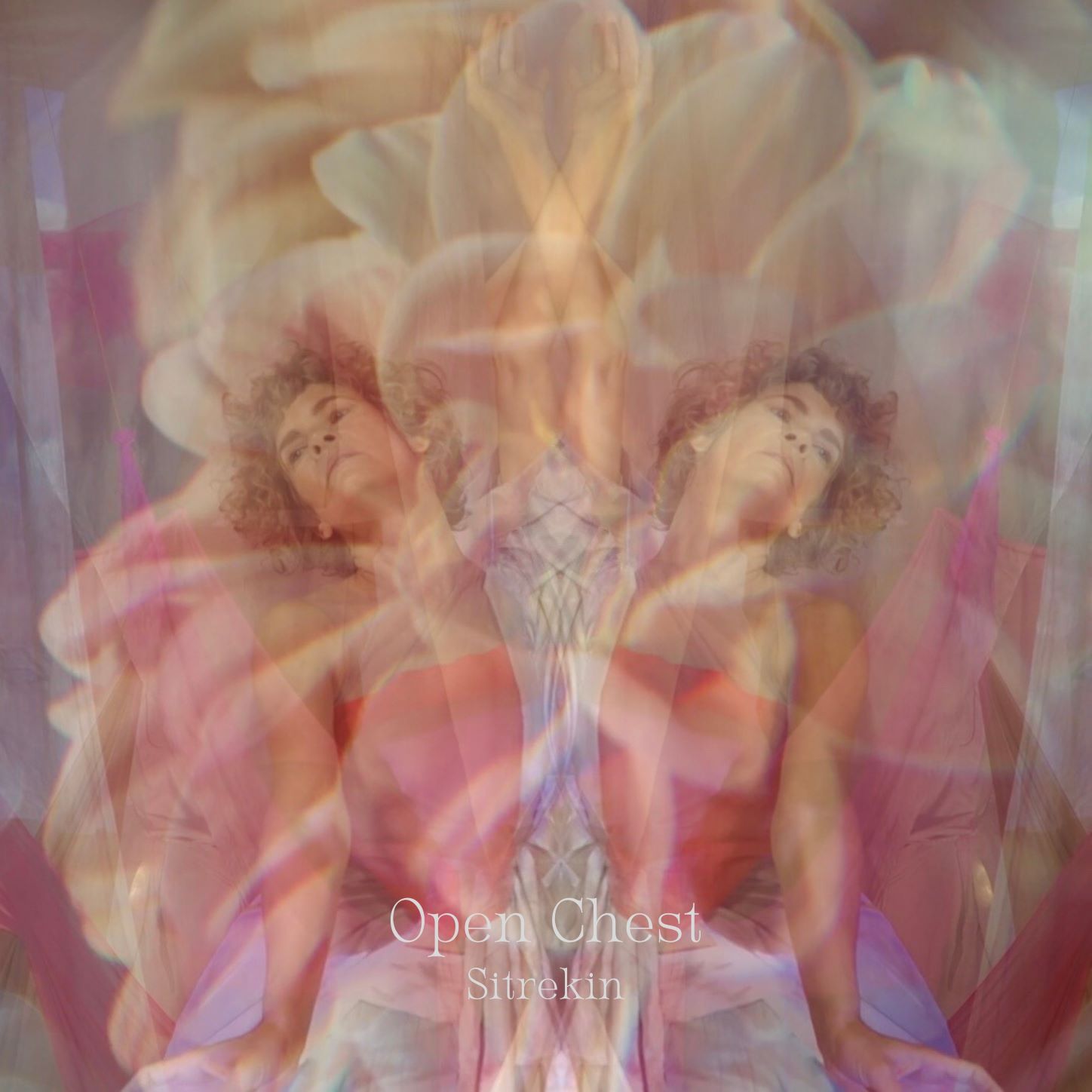 VIDEO: Twilight Saga 'Eyes On Fire' singer Sitrekin weaves magic with 'Open Chest' visual
Danish artist Kirstine Stubbe Teglbjærg is off to an historic start as she launches a new project under artist name Sitrekin. She is the voice behind US Grammy nominated Twilight Saga soundtrack hit song 'Eyes on Fire', which has racked up close to 100m streams, and now releases her debut solo track in English since her departure from the award-winning Danish group Blue Foundation. The track is entitled 'Open Chest' and is a spellbinding, infectious love song. Earlier this year, the track was chosen to be the perfect sonic launchpad for Apple Music's new lossless format available on iTunes using Dolby Atmos.
'Open Chest' was released exclusively for Apple Music on July 1st in their new revolutionary Spatial Audio/Dolby Atmos format and now gets a full release via all other major digital platforms. The track was mixed by Dyre Gormsen in the legendary West London Eastcote Studios – one of the most important and influential of music studios in the world, where artists such as Massive Attack, Depeche Mode, Adele and Arctic Monkeys created some of their greatest works.
Dyre explains, "Open Chest is mixed by myself and was the first track I put into Dolby Atmos as an experiment to begin with, but it became clear that it was a perfect media for Kirstine's music and what we were looking for all the time, as a way to demonstrate how you are able to move objects around as the music is very element based. We used the mix to play for Dolby who were instantly very excited by what they heard and gave approval for this to be the launch track for this new groundbreaking format."
When Apple announced in May that they would make The Dolby Atmos format available to the general music user via Spatial Audio, Dyre was already in full swing working with the format and had a finished mix of 'Open Chest' ready. The track was originally planned to be released in the late summer but was then chosen by Dolby Laboratories and Eastcote Studio to manifest the new Dolby Atmos format at their July 1st press launch event and was available exclusively on Apple Music also from July 1st.
With intense nearness and openhearted vocal expression, Sitrekin tells a story of love and passion, in a cool and dreamy musical arrangement of minimalistic, organic elements, a pulsating electronic beat and incredibly beautiful strings. The infectious hook of the melody sticks in the ear, and the atmosphere of the production is a warm, musical embrace, filled with amazing detail and melodic lines.
Sitrekin composed and produced the track herself, and draws inspiration from a wide variety of sources; including 18th century Baroque bass lines, traditional Asian scales and contemporary pop music, such as Bat for Lashes, Ed Sheeran and Lana del Rey.
She explains, "It's about attraction, passion and longing and the potential and power of letting go completely into the embrace of the other. The song is also about the pain of being separated from this intense, ecstatic state. Once experienced, you will always long to go back. It's in your blood and bones."
Kirstine explains the new artist name, "Sitrekin is an anagram of my first name, Kirstine, and when I found it, I just knew. It's crispy and firm, and it fits perfectly with my new music. 'Sitre' is Danish and is always in motion – it is vibrations and frequencies, just like music and sound – and 'Kin' means relatives, family, clan in English. The name is my quivering anchor, somewhere I belong, somewhere in constant motion and development."
 'Open Chest' was the first Danish track to be released in Spatial Audio – which also makes HUN SOLO Records the first Danish label to release music in this amazing new format – and now, as of 3rd September 2021, the track is available via all other good digital retail outlets, though only in traditional stereo.