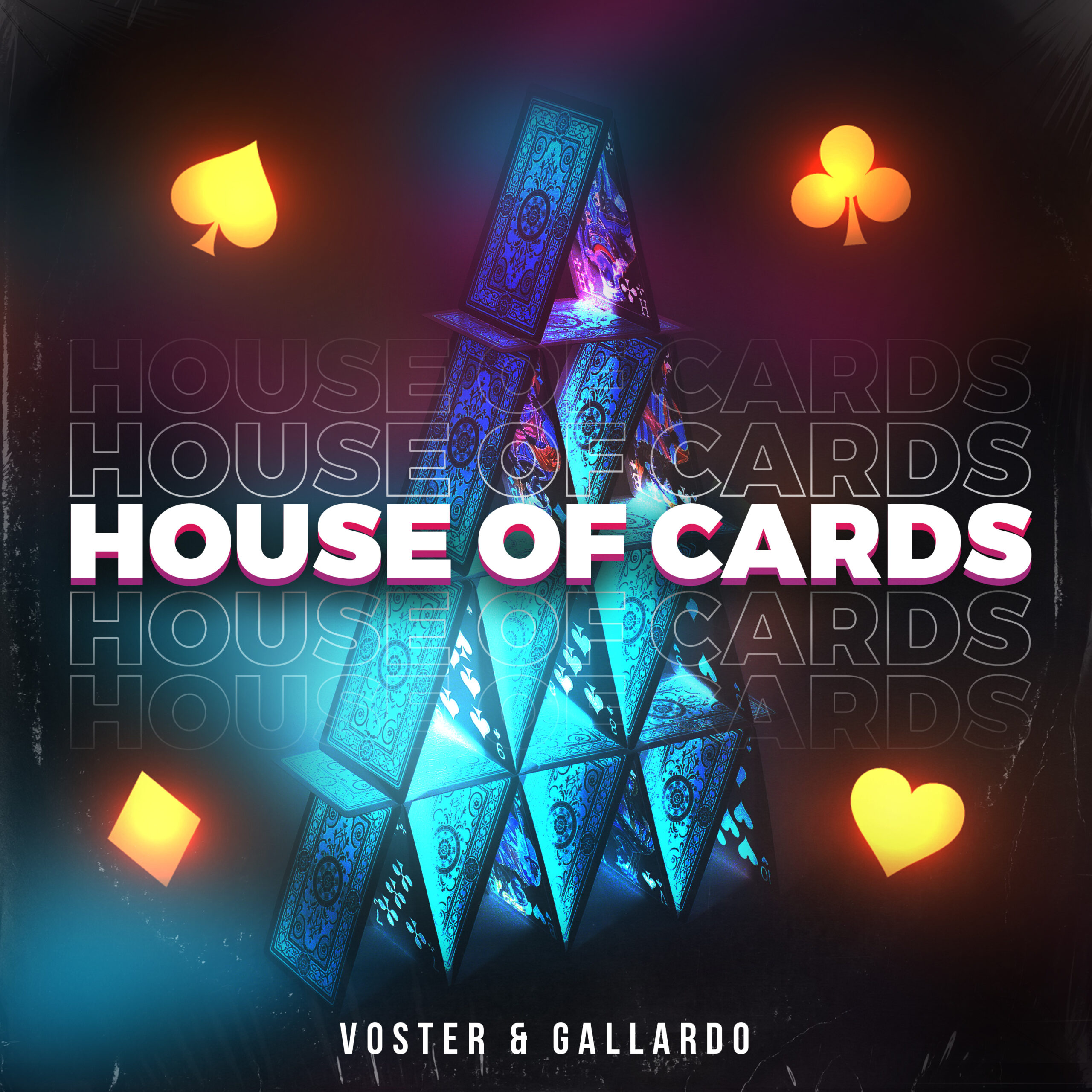 Voster & Gallardo drops melodic track 'House Of Cards'
Voster & Gallardo is back with a big and bright melodic future house track featuring an excellent sound design. Dutch guys Tim and Roberto have crafted many tunes over the past year and now deliver this energetic and uplifting tune with amazing female vocals. The song is an absolute sing-along where a ton of people can recognise themselves in.
House Of Cards is about a love relationship that came on a crossroad. If they aren't communicating and investing their time in the relationship it will fall apart like a house of cards. The present and powerful vocals in the chorus take you on a journey leading you into the drop. Crossroads aren't a bad thing, that's why drop is filled with energetic flutes and plucked instruments. This absolute dance bomb is ready to be played on the dance floors. The combination of a strong baseline with the plucked bass sounds gives it energy for at the festivals or just at home or in the gym.
Considering their previous releases this year and this phenomenal release we expect a lot more from these two guys soon. If you haven't already, check out their socials and listen to the track below.