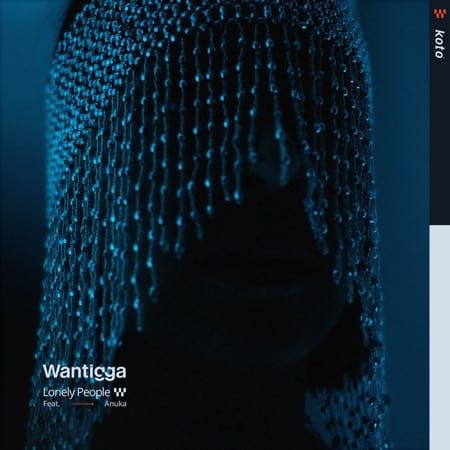 Wantigga returns with brand new single 'Lonely People'
Dutch producer Wantigga returns with another collaboration in the form of 'Lonely People'featuring streaming sensation and singer/songwriter Anuka. Available now via Studio Koto, the new record is a stunning follow up to 'Motion' and 'Weed & Cologne' which were released earlier this year.
Lonely People starts with a slow, smooth and sultry beat before Anuka's gentle voice glides in just as the pace picks up. With a fluid mix of old-school R&B and Wantigga's modern electronic sound, the track embodies a futuristic hip-hop sound, demonstrating to be at the forefront of the ever-growing electronica niche.
'Anuka and I were doing sessions in two separate studios in Amsterdam when I had this idea for a hook. I walked in on her session and asked Anuka to sing the lyrics and she nailed it in one take. I love her voice and vibe, looking forward to working with her again', says Wantigga.
There was a full house yesterday evening at RadioRadio to celebrate the new single. R&B artist Tera Kòrá brought his signature Caribbean sounds to the release party while the fresh face of Belgium's vivid club scene Danga gave an inimitable performance. Wantigga ended the evening in sensational style, playing fan favourites and gave an exclusive look at some new unreleased material.
With a dedicated fan base across Asia, Wantigga will embark on a new tour across the continent in December. The new record is set to get some glorious road testing as he hits up some of the most prominent clubs in Jakarta, Seoul & Bali.