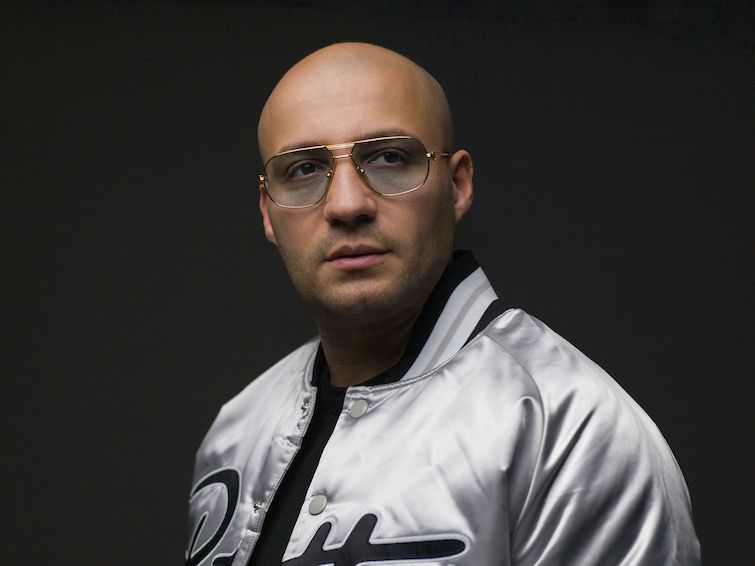 We chat with R-Wan about his debut artist album Genesys and touring plans
French DJ/Producer R-Wan needs little introduction amongst dance music fans. From working with the likes of Snoop Dogg, Busta Rhymes and Chuckie, to earning numerous awards for his DJing prowess, the revered electronic figure has also earned the respect of many of his peers that includes Calvin Harris, Afrojack, David Guetta, Hardwell, Dimitri Vegas & Like Mike. With the release of his debut artist album 'Genesys', we caught up with him about the story behind the album…
Q: Hi R-Wan, welcome to IHOUSEU! Congratulations on your latest single 'Trouble' Back' with Minz. It's a great track. Can you tell us how this song came about and how you and Minz ended up working together on it?
A: Thanks IHOUSEU for having me on, this track came when I was in Nigeria to shoot a music video. The video producer told me about a young Nigerian talent so I told him to come to my Airbnb and we started to work on this song in the living room and then we did the music video three days after.
 Q: This track sees you dabble more with afrobeat and blending it with your own style. How did you find the production process with this release?
A: I'm an open format dj so I'm always surfing with the vibes, I use to listen to a lot of afrobeat and I had Minz with me to work out the production for this.
Q: Have you played it in your set to a crowd yet? What was the reaction from the crowd like?
A: Unfortunately not yet, the covid situation blocked everything but hopefully in May I will be back on the road where I'll play it at a lot of the clubs and festivals lined up.
Q: How did you get into music production & DJing?
A: I started 12 years ago when I felt I'd done enough mixtape and bootlegs and I decided I wanted to work on music production to pass to the next level.
Q: And how has your sound evolved over this time?
A: My sound has always been open format but more about pop-dance and hip hop.
Q: We heard about your new artist album which came this month, can you tell us more about this project and the different artist features on this project release?
A: Yes, I released my album 'Genesys" on February 18th it's an open format album where I brought different vibes. I have different genres of singers, rappers or MCs from different countries. It's a real mix of my sounds in one album.
Q: Who are the artists that inspire you musically? 
A: As a DJ, Steve Angello always stood out for me, but as a producer, I wasn't inspired by anyone I just to find out my own path and surfed with the vibe
Q: As a DJ, what events are on your bucket list to perform at?
A: I have a Genesys Tour from May to September with some clubs in Belgium, France, Netherland, Spain and the UAE.
Q: Looking back how have the last couple of years changed you as a DJ and producer?
A: It was really hard because I missed touring, I missed the connection with the crowd, I missed getting to see the world but I had time to work on my album and take some time for me.
Q: And how is your 2022 shaping up? What can fans expect from you?
A: Busy, with the new album and touring beginning again, it's looking like a very busy year already.