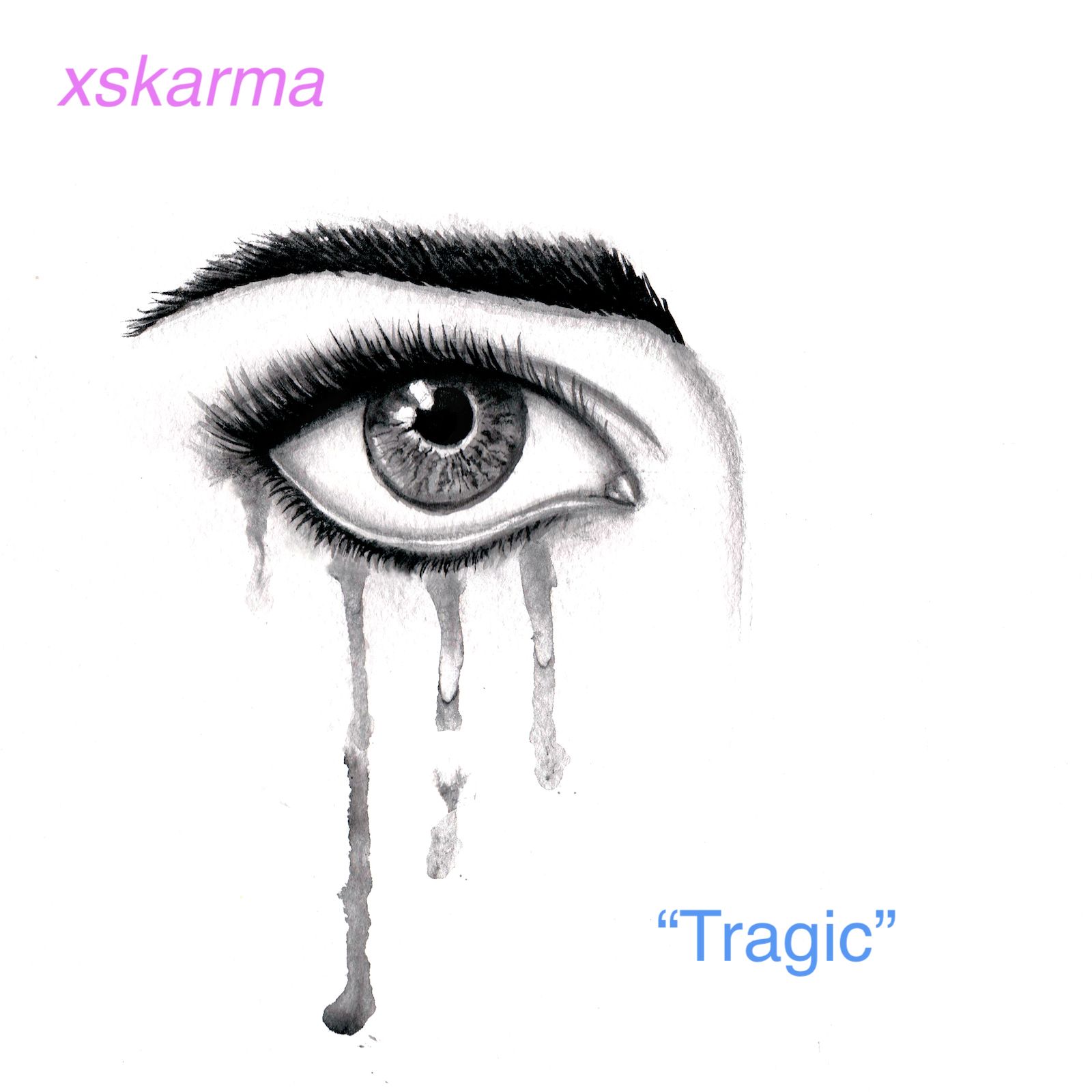 xskarma's "Tragic", inspired by the plight of the women of Afghanistan
Bristol-based trip hop producer xskarma's latest single, 'Tragic', was written the day that the Taliban walked back into Kabul, which even gave the track its title. xskarma explains: 'It just seems tragic that after 20 years of steady progressive development in Afghanistan suddenly women's rights have taken a terrifying step backwards.'  
'Tragic' is fundamentally about Women's Rights. The lyrics discuss how women's liberty and underlying rights to freedom of choice and freedom of speech can be severely compromised by religious fundamentalism and bigoted attitudes. Musically, the track is inspired by classic trip hop tracks from bands like Massive Attack, Portishead, and Zero 7. It is driven by a hypnotic underlying groove with airy retro pads, and wavy synths. The guest vocalist on this song is Tammy Roylance, a great singer from the local Bristol scene.
xskarma is a drummer/producer/songwriter from Bristol who creates a textured blend of soul and trip hop, driven by quirky, retro funk inspired beats.  Filtered drum grooves, wobbly synth pads and deeppunchy bass lines form the bed for many of his tracks.  Much of what he writes is inspired by bands like Portishead, Massive Attack, Zero 7, Morcheeba, Air, Sneaker Pimps, and other classic trip hop bands. 
Having played drums in lots of bands around the Bristol scene, xskarma started recording local bands, and recorded and produced many local south west bands before getting more into writing his own songs and producing and writing more downtempo trip hop inspired tunes. 
In February 2020 xskarma released 'Your Eyes', a trip hop influenced IndiePop debut; followed in November that year by  'Glory in Numbers', which continues in the trip hop vein and features a number of local vocalists including Tammy Roylance and Ellena Grace. 
In February 2021 xskarma released the single 'Changing' a song about Climate Change which featured the classic speech made by Greta Thunberg at the UN COP19 conference.  
In July 2021 xskarma released 'See It Through' in collaboration with Frannie B.  
Follow xskarma
Web | Facebook | Insta | Twitter