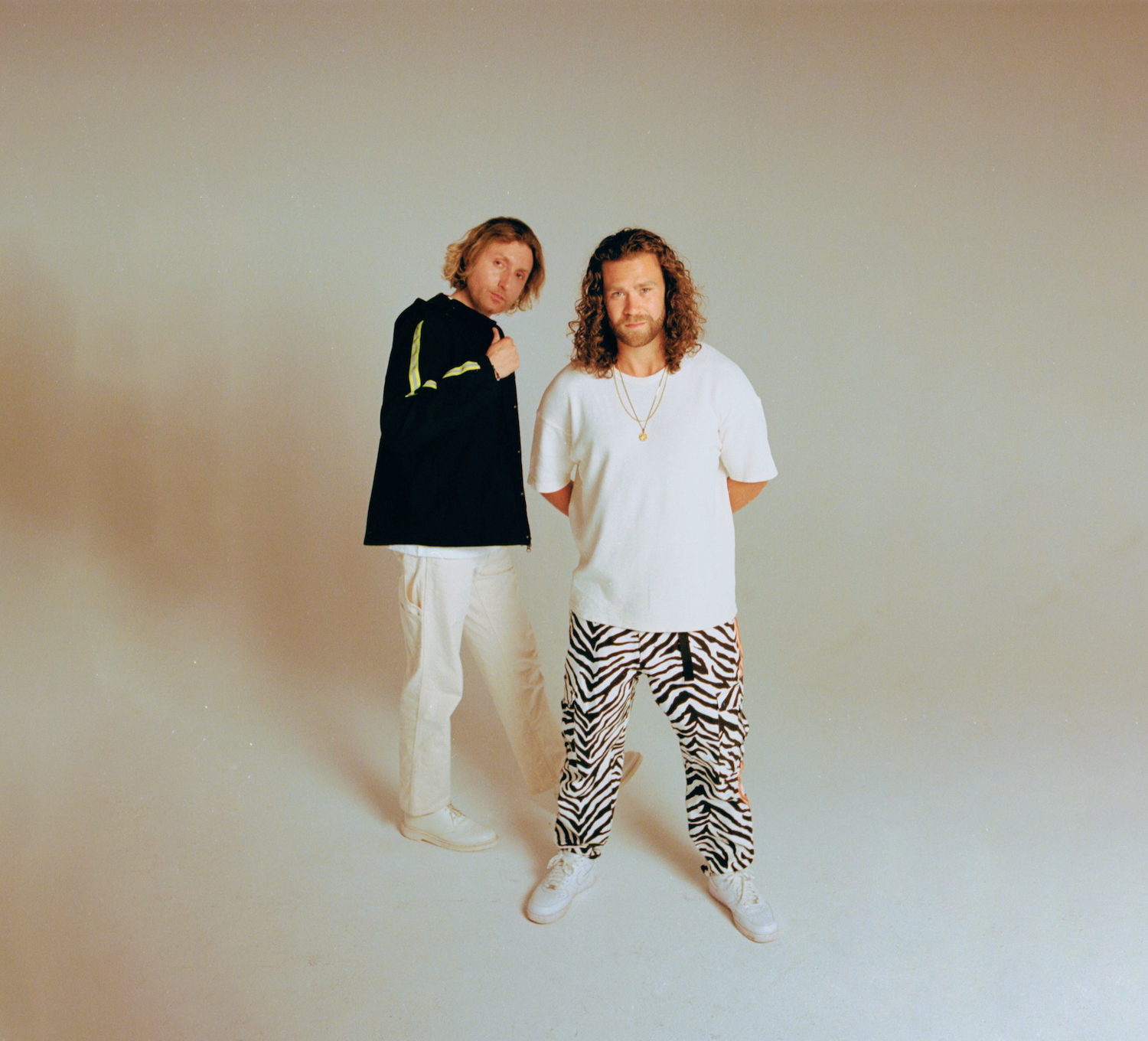 Young Bombs Release 'Summer in Brooklyn' Ft. JORDY
Vancouver's very own Young Bombs team up with Los Angeles singer-songwriter JORDY to release their latest single, "Summer In Brooklyn." Paying homage to New York City's most lively borough, full of outgoing people and rich in culture. With that in mind, Young Bombs and JORDY deliver the hottest summer bop anthem. From the catchy chorus, powerful EDM buildup, and lyrics that illustrate the fun of being in a big city, the feel-good track makes you want to get up and dance the night away.
With nearly 100 million streams in four years, the Young Bombs duo of Martin and Tristan cooked up 45 remixes by 2018, and along the way they lent their talents to everyone from Nick Jonas and Selena Gomez, to Billie Eilish and Post Malone. Then in 2019, the duo took a leap of faith to make music for themselves. "Summer In Brooklyn" is the first song the group has released with major label Sony Music.
"We'd been working on our project all along, but we finally got the sound to the point where we felt like we could make a statement. We were able to make something that spoke to us lyrically, melodically, and emotionally." – Young Bombs
"I've been a fan of Young Bombs for a while now, so when they asked me to hop on their tune it was an immediate 'yes'. From listening to their remixes in college to being the featured artist on 'Summer In Brooklyn,' it's really a full circle moment. 'Summer In Brooklyn' is the perfect feel- good summer smash that will transport you to a sunny summer Williamsburg afternoon and will get you dancing like there's no tomorrow. Cannot wait to play this one live!" – JORDY
Even with the new change, their musical trajectory has only skyrocketed and with their new song, it's clear that the sound that they have been searching for has been found.
Stay tuned for more music to come from Young Bombs and be sure to check them on tour in the US and Canada this fall.
ABOUT YOUNG BOMBS — In 2019, Young Bombs make the bold leap from sought-after remixers to artists. That leap remains driven by a personal and creative chemistry forged way back in the Vancouver high school where they became best friends. With nearly 100 million streams in four years, the duo have become one of the biggest artists in a short amount of time. In addition, they attracted the support of Tiësto, Oliver Heldens, and Don Diablo. Simultaneously, they graced the stages of blockbuster festivals such as Lollapalooza, Firefly Music Festival, and the Billboard Hot 100 Festival. Not to mention, Young Bombs supported The Chainsmokers, Galantis, R3hab, and Adventure Club on tour around the globe and launched a coveted residency at Drai's Beachclub in Las Vegas. Now, they have returned with new track "Summer In Brooklyn," with more music on the way.
Young Bombs Fall 2021 Tour Dates
August 29                   Maya Day & Nightclub – Scottsdale, AZ
September 3          Commonwealth Bar & Stage – Calgary, AB
September 4                 Celebrities Nightclub – Vancouver, BC
September 17                     Mariel Underground – Boston, MA
September 18                       LAVO Nightclub – New York, NY
September 24                                       Temple – Denver, CO
October 1                             Temple SF – San Francisco, CA
October 2                               Soundwell – Salt Lake City, UT
October 14                             Trinity Nightclub – Seattle, WA
October 15                                  Summit Austin – Austin, TX
November 4                                  NOTO – Philadelphia, PA