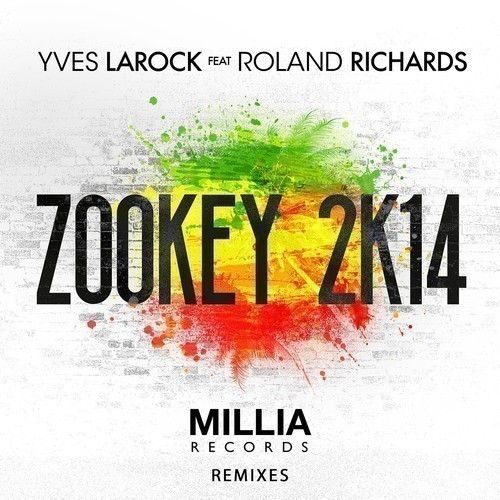 Yves Larock's Classic 'Zookey' Gets A Funk-Load Of Filth For 2k14
With new edits coming from Muzzaik, Simone Vitullo, LaBass, Mark Ursa and Leonardo Glovibes plus Stadium, Arena and Sunshine mixes perfect for festival and Ibiza terrace plays, Yves Larock's 'Zookey 2K14' is a sumptuous slice of progressive and deeper house peppered with filth, funk and in some places just downright dirt.
Originally released in 2005, signed to Defected and Africanism and a certified classic with huge radio airplay and dance floor recognition, 'Zookey (Lift Your Leg Up)' was a delicious blend of upbeat percussive lines, sleazy electronic guitars and Caribbean melodies fused around Roland Richards' rolling vocal line.
For 2014, the vibe is still the same thanks to the reoccurrence of the instantaneously recognisable central riff, but the tone has most definitely veered off in the general direction of all things deep. Long-term Larock stalwart Muzzaik offers up a chugging, escalating rendition perfect for that mid-set progressive power-up, while the package's Main Mix takes the certifiably filthy route, the contrast between the upper levels of the original riff and the sudden descent into a stuttering, thundering bass section absolutely lip-smacking. Italian nu-wave producer Simone Vitullo delivers a stripped back edit full of muted samples and undulating deep elements, Labass highlights the instrumental and choral sections that elevated the original, dishing up a beautiful, driving cut in the process. Brazil's Mark Ursa brings the bass for a dirty rendition that twists and warps in and out of the original; Italian veteran Leonardo Glovibes puts together a Latin-inspired remix packed with syncopated beats and high-end percussion that demands the dance floor lift a leg and shake an ass in the true spirit of the original. Rounding off what is a truly stacked package with something for everyone are the Stadium, Arena and Sunshine remixes, doing exactly what they say on the festival/Ibiza terrace tin.
So Yves Larock is back, and back with a bang. One of the fattest remix packages by a mile and giving a true house classic a fresh leash of life for a new generation, 'Zookey' is where it belongs once more, front and centre of the dance floor.