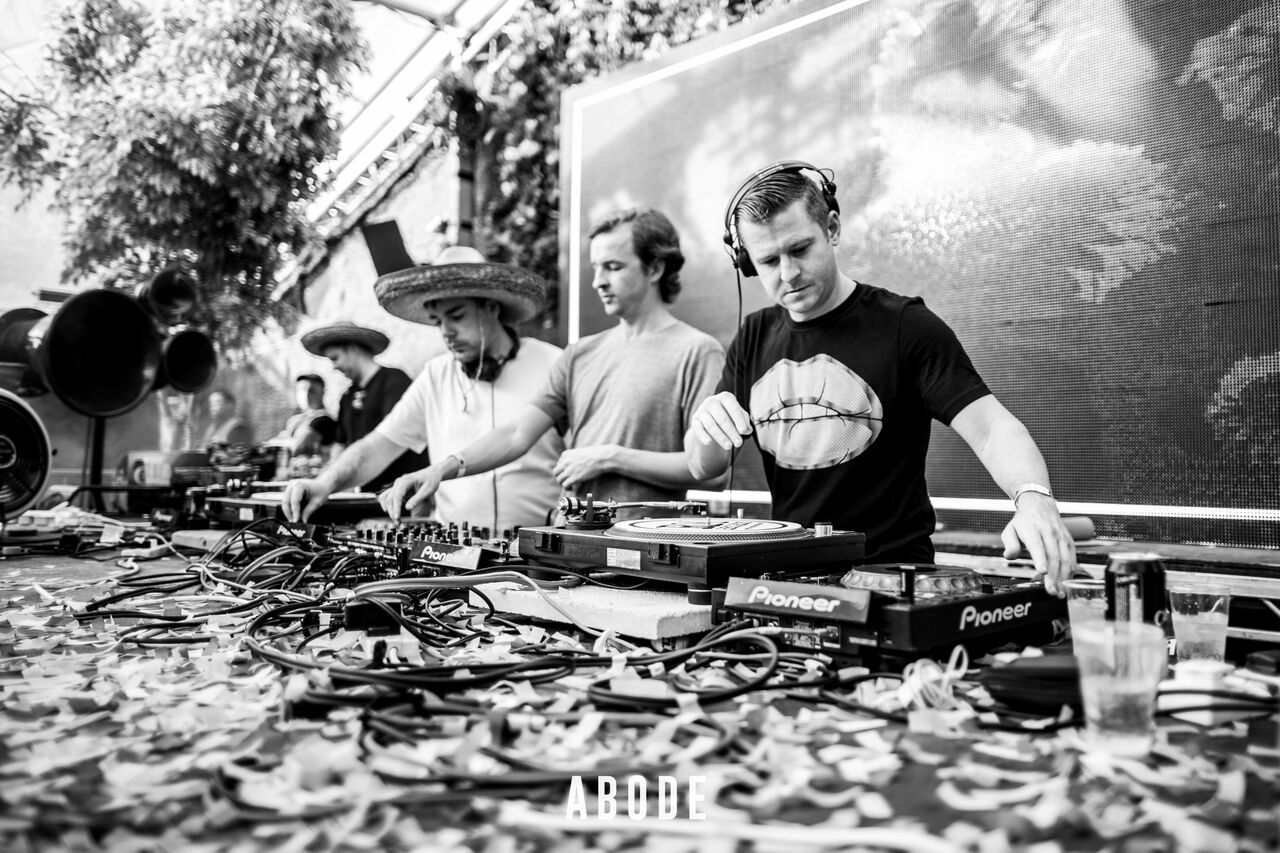 60 Seconds With.. LongPlay
LongPlay are a DJ/Production trio who have been working together since 2013, but friends for much longer. Now after starting their own label RM Records, things are hotting up and we thought it was a good time to sit down with the guys and hear their plans…
So how was it you guys first came to make music together?
We've been friends for years and we've all worked on various projects together over the years. We run a party by Liverpool Street and invited some friends down about 3 years ago, and it went really well. A few weeks after that Dave proposed we all hit the studio and 6 hours later we had 'Gotta Release', and it all started from there.
What pulled you towards setting up RM Records? What is it you're setting out to achieve?
About a year ago, Dave was heavily involved in a pretty big festival but came out of it to have crack at something else. We were making music together and thought the label made sense. He put the idea to us and here we are now, 1 EP in and many more to come. As for what we intend to achieve, it's early days, we're just going to concentrate on releasing quality over quantity and the rest will come.
Has it been easier than you thought, or harder, running a label?
To be honest the actual signing the music part of a label is the easy bit, it's the admin, the documentation and the behind the scenes stuff that is the the most gruelling part. At the moment we're enjoying it, as we're learning new things everyday.
If you could compare RM Records to any other label out there which one would it be and why? Do they drive you to succeed too?
Well there's a lot of labels that we're huge fans of for different reasons. My Love Is Underground, Wolf Music, Black Butter, Rutilance, Apollonia, theres so many but I wouldn't necessarily say we're similar to any of these. The whole ethos behind the label is to sign quality music whether it be House, Techno, Garage, nu disco. We've got a real chunky EP out towards the end of the year and around March time we have something really different. But yeah of course the labels we look up to, if you like, definitely drive us to succeed. We've been buying these guys music for a long time and to see where they are now it's definitely something that we're striving for.
Do you think the experience of label work has changed the music you make?
No not really, but our sound has changed slightly since we started producing. I think that's just down to progression more than anything. It's all still a massive learning curve, we're learning new things every day in the studio and with how to run a label, so it's all good.
So can we expect to see more from the guys who have featured on this opening EP?
Yeah for sure! That's not to say they will feature on every release but we've got a great group of artists on the first EP. We have a few projects at the moment that some of the guys are working on, and obviously we have a good relationship with everyone which is key, and their music aint bad either 😉
How did you discover and decide who would feature on this collection?
We met Max earlier in the year at a charity event at Fabric, shared our music shortly after and as soon as we heard what he was doing we asked him to be involved. We're on the same agency as James, Platform, so we've known about his music for a long time. It made sense for us to ask James to jump onboard and it's nice to collaborate with some of the guys that are signed to the same agency. Alex has been making quality house music for a long time, we've been buying his records for years. We went out to him, explained what we were doing, he sent over some unsigned stuff, we heard 'Deeper' and fell in love with it instantly!
Many labels take their brand and family on the road with live tours, is this something RM Records would be looking to do?
Yeah that's definitely something we'd love to do moving forward. We did a live stream for DJ Mag TV that was a lot of fun a few weeks back. We've got an RM Records showcase at Basing House, Shoreditch on December 5th which we will be releasing the line up for that very soon. We will definitely be looking at more shows coming into the new year.
What is the main short term goal for you to achieve, and where would you like to see the label in two years time?
Short term, to get some quality vinyl and digital releases under our belt. In 2 years I suppose we would like to be recognised as a label that releases quality music, from both up and coming and established global artists. We're really committed to helping all of the artists that we sign not only in terms of giving them a platform to release their music but also in terms of marketing and bookings.
Forth coming from LongPlay & Asha Rae – 'Caught Up'