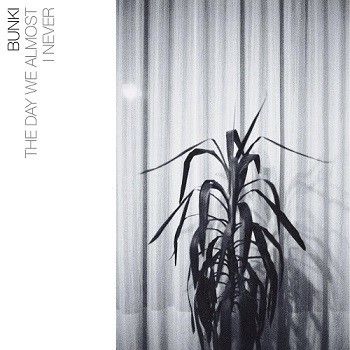 Bunki - Bunki – I Never
Following the success of his debut EP, experimental producer Bunki returns with double single 'The Day We Almost' / 'I Never' via South-East London label and artist collective squareglass.

A boundary-blurring musical act created by Goldsmiths graduate Avi Barath, the unique project merges contrasting components that allow him to confront the layers and interactions between sound and virtual space. This new release sees him combine the innovative production style employed by his previous EP – generating the elements of each track through the processing of a single MIDI loop – with an electronic sequencer style composition that creates a sense of digital warmth, or crumbling sterility.

Through uncompromising experimentation, Bunki crafts a sound that is both contemporary and nostalgic, with both tracks developing from delicate digital lullabies to tapestries of rich textures and percussive beats.

In the haunting 'The Day We Almost', a warm, melodic bass erupts from eerie synths and melodic chimes, contrasting to the ambient glides, progressive highs and distinct distortions built on soaring bass lines in 'I Never'. Each track is a captivating atmospheric soundscape that successfully conveys a sense of both proximity and distance: a hybrid that Bunki describes as 'an unsettling take on club music'.

His innovative approach has already made him a sought after collaborator for the likes of VV Brown, whose forthcoming album will include a track he produced. Previously acclaimed by the likes of Dazed, DIY Magazine and Artrocker, Bunki's recent remix for label mate Ballerino's single 'Love' has also featured on XLR8R.

Having already secured coveted live performances at Ace Hotel and James Lavelle's Meltdown Festival 2014 at the Royal Festival Hall alongside the likes of James Holden, he will celebrate the launch of the double single on 6th August at Rye Wax.

Acclaimed by DIY as 'a face to watch in 2015', this refreshing young act only promises to go from strength to strength as he continues to develop his groundbreaking sound.