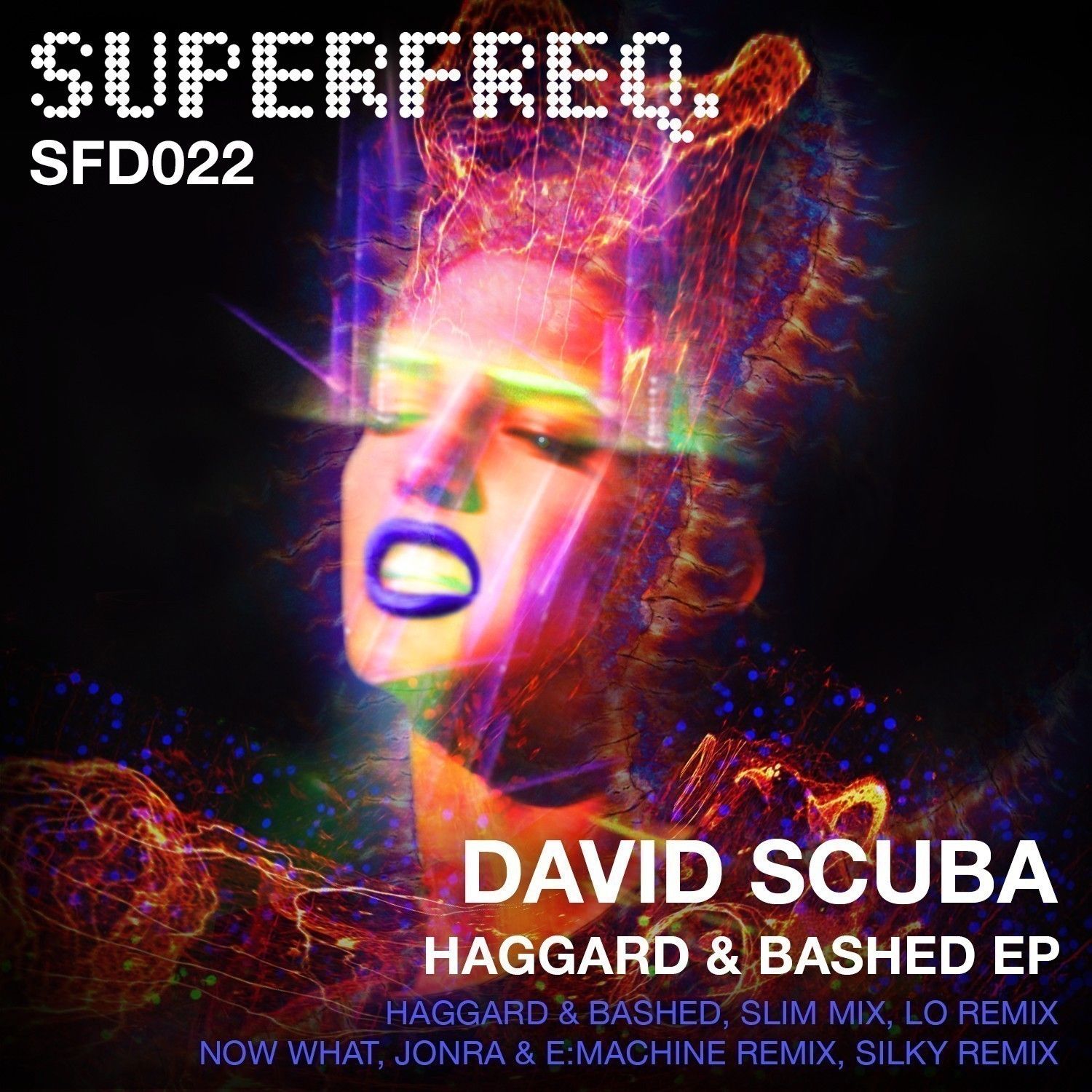 David Scuba – Haggard & Bashed EP
Next up on Superfreq is label partner David Scuba, a producer very much on a fast rise to the top thanks to his inventive and story telling EPs on this & other labels. As well as helping to scout locations for Superfreq events and remixing the likes of Detroit Grand Pubahs, David still manages to turn out darkly captivating tech house with real charm. This super fresh EP has been inspired by "jam bands like Phish and others that continue to take you on a journey" and features two originals as well as a fine selection of remixes.
Up first, the excellent 'Hagged & Bashed' is a fulsome and writhing bit of tech that twists and turns and takes you with it. There seems to be plenty of ghoulish spirits trapped within the slick beats and freaky synth lines extend in all directions of this moody and spaced-out dancefloor slayer and will make for some stand out moments on the dancefloor, for sure.
David also turns out the 'Slim' mix of the same track, which flips it into a more purposeful and direct track with hiccupping hooks, plenty of cosmic energy and a great sense of groove. Superfreq stable mate Lo then also contributes a remix, stripping the original back to a rubbery drum line and dropping in some nimble one-finger bass notes that will get dancers on their toes and keep them there.
The 'Now What' original is a turbo charged, seriously intergalactic affair with a burrowing bassline that drills down deep into the heart of the track as wobbly percussive lines and thick synths all warp around the infectious groove. It's freaky music for freaky people and comes with two on point remixes.
First up Design Forms label owner Jonra teams up with E:Machine to skilfully transform the original into a fluttering, quick paced bit of tribal tech house. The mix gets run through with all sorts of laser lines, dramatic drum fills and sweeping white noise blasts that layer on more and more pressure and never let up.
Lastly is Silky, known for being the Faceless label boss and for his collab with Jonny Cruz under the disCerN alias. His version is a barrelling, chest-pumping offering with lots of heavy drums and basslines and a frazzled synth line that injects a sense of urgency and paranoia every time it goes off.
No label out there does otherworldly music as well as Superfreq, as this release proves once more.