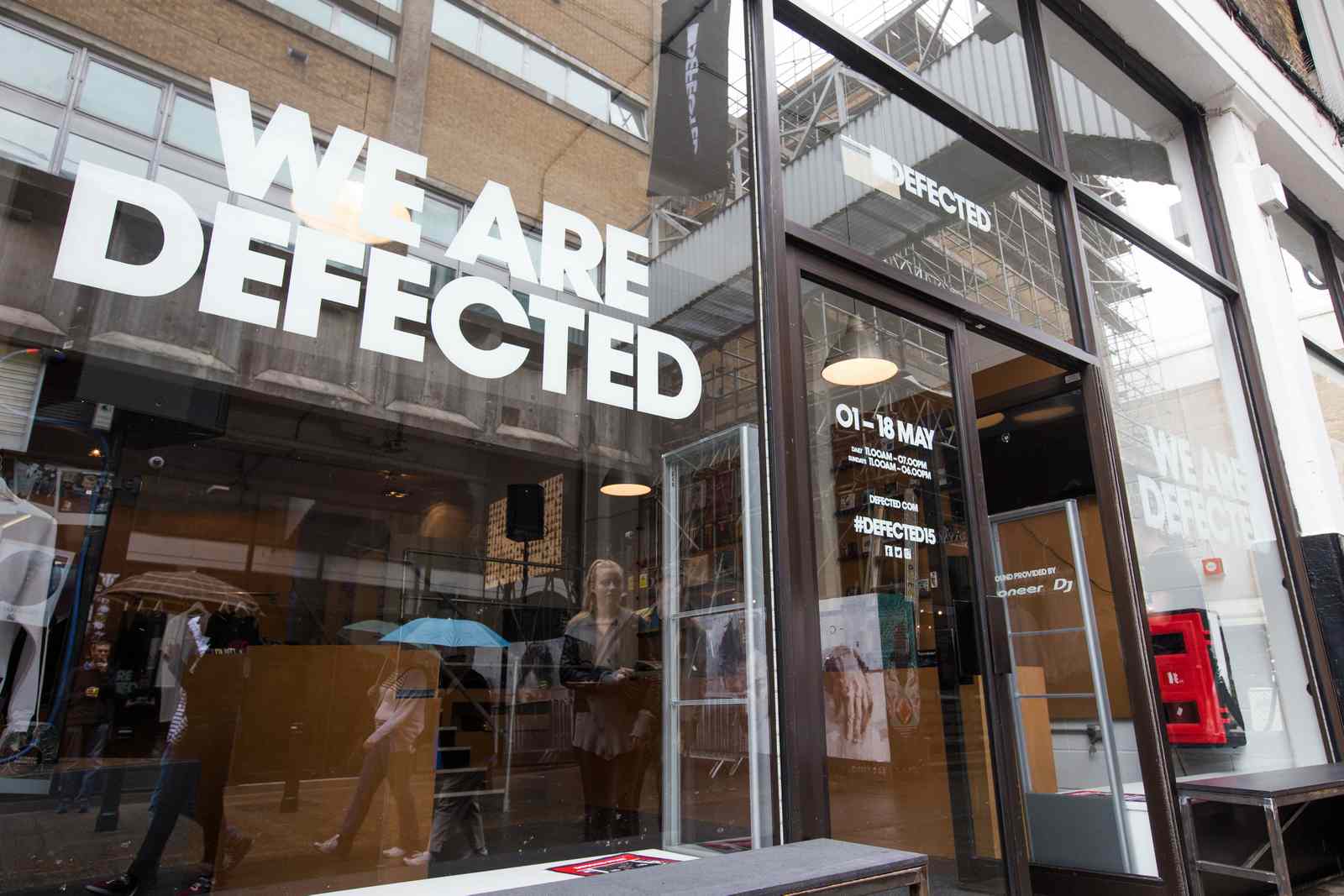 Defected Celebrates 15 Years In House Music with Pop-Up Store and Global Club Tour
Established in London in 1999, leading independent house music label, Defected, will be celebrating its fifteenth anniversary this year with the opening of its first-ever record and fashion store as well as an ambitious 15 city global club tour.
The celebrations kick off on 01 May with the opening of a pop-up store and exhibition space in London's vibrant Shoreditch. A first for the much-respected label, 'Defected Records' will allow visitors exclusive access to its catalogue of music, past and present, which has made such a dramatic impact on the global clubbing scene – from its very first release on vinyl to its recent Storm Queen No 1 hit on download. Stocks of limited edition original releases from the label's archives, in both vinyl and CDs formats, will also be unearthed for visitors to buy or simply to sample at the various Pioneer listening points.
Rare memorabilia will visually chart the label's evolution through the last 15 years, documenting its work with some of the most cutting-edge artists and the creation of some of the best events from London to Amsterdam, Ibiza to Miami. Defected is also calling upon the Defected family – some of the best DJs, producers and artists from the global house music scene – to host a series of events, talks and workshops.
A label known for heritage as well as being at the forefront of breaking club anthems, with a huge global community following, will also use the store to showcase its successful branded fashion range.
Launched last year, the popular range features the slogan 'I AM DEFECTED' created by award-winning designer, Trevor Jackson, and easily spotted on both the dance floors and festival fields. As well as the core range, the store will stock a brand new range of 'Defected 15' sweats and tees especially designed for the forthcoming summer season.
For those Defected fans from around the world that aren't able to visit the pop-up store, May also sees the launch of 'D Store'; Defected's new online store which will offer a full music download service as well as Defected fashion apparel and accessories.
Completing the celebrations, the Defected 15 Club Tour is a series of 15 events that aims to bring the best in house music to Defected fans around the globe.
Taking in 15 cities, starting in London the birthplace of Defected, the tour reaches right around the globe from Los Angeles to Sydney, Tokyo to Amsterdam. Ibiza, will, of course, feature heavily and the tour will culminate back in London.
Further details, regular event updates and tickets are available at www.defected.com. Defected fashion apparel and accessories can be found at www.defectedrecords.bigcartel.com/products.