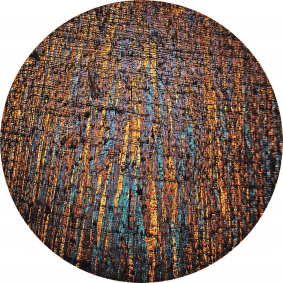 Thrilogy - Evanescence
Tobias 'Tooli' Lidström's Omena label is back with another exciting EP after releases from the likes of HNNY and Mella Dee. This time it is a tasty two tracker from Thrilogy that features a remix from artist of the moment, Man Power.
Thrilogy is an artist who mixes up Romanticism, dusty old house and acid and prefers sounds with a strong emotional impact. He cooks up unfamiliar and exotic grooves on labels like Futureboogie, Wolf Music and his own Fate And Fiction and counts the likes of Thugfucker, Catz N Dogz and Eats Everything, as fans of his work. This new one is another standout track that is sure to win over both DJs and dancers.
The dreamy deep rave cut 'Evanescence' kicks off with a hazy mix of breakbeats, mildly euphoric chords and long legged drums that immediately place you in the middle of the dance floor amidst clouds of billowing smoke. The breathy vocals add to the steamy feel of the whole thing as a pained bassline nags below. It's a track with old school feelings but done in a modern way, and will inject real purpose and emotion into any set.
Me Me Me Records boss Man Power has been busy of late, with killer remixes and originals on labels like Optimo Trax, ESP Institute and Hivern Discs, all the while touring the world and playing everywhere from fabric to Rex to Glastonbury. His remix speeds things up and layers in an even more globular and wonky bassline as wooden percussive hits and big smeared chords bring real E'ed up joy to the groove. It's a truly warming rush that cannot fail to connect with the floor.
Both tracks here are authentic old school jams with real melody, soul and character in their beats.
Tracklist:
1. Evanescence
2. Evanescence (Man Power Sweden 92 Remix)