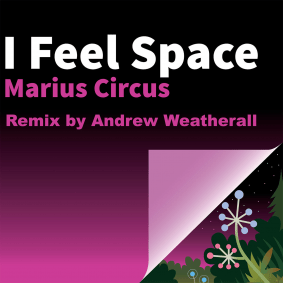 Marius Circus - I Feel Space
Marius Circus retuns to his own In The Garden label with his cover version of Lindstrom's 'I Feel Space', backed with an Andrew Weatherall remix.
Norway's Marius Circus has been steadily building stream over the past few years, starting out with a release on Prins Thomas' Full Pupp in 2011 before 2017 saw him launch his own In The Garden label, picking up support on releases from the likes of Perel, Axel Boman, Jennifer Cardini and Ivan Smagghe amongst others.
Here though we see Marius deliver his interpretation of fellow Norwegian friend Lindstrom's classic 'I Feel Space', replaying and programming all the parts of the original whilst adding his own twist via squelching 303 licks, choppy bass hits and crunchy drums.
Andrew Weatherall's remix follows next, with gritty low-slung drums, spiralling atmospherics and winding 303 licks driving the composition whilst the cinematic melodies of the original further fuel the murky, hypnotic groove.
Tracklist
1. IFeelSpace
2. IFeelSpace(AndrewWeatherallRemix)