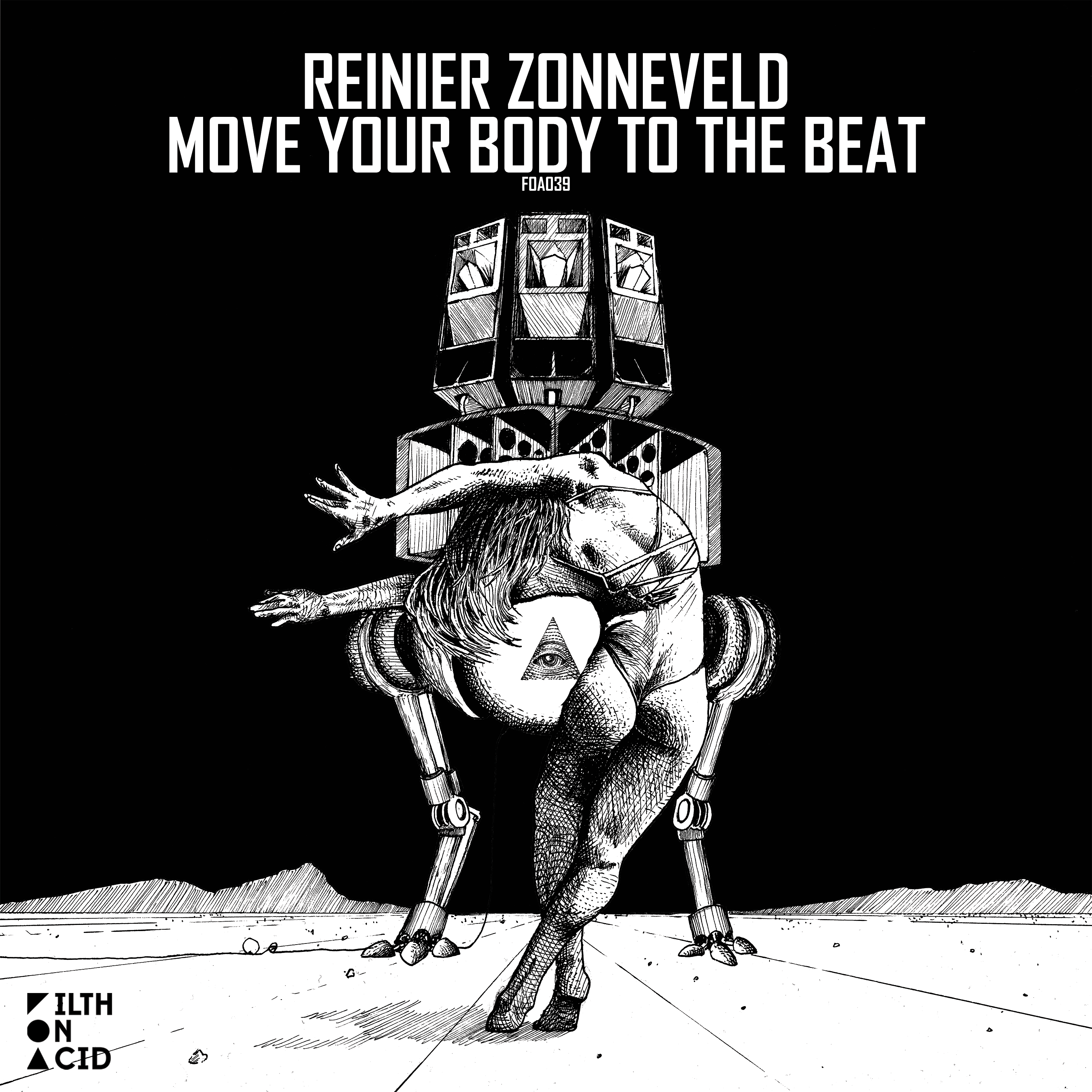 Reinier Zonneveld - Move Your Body To The Beat EP
Reinier Zonneveld is back with his first solo EP since over a year. A year that remarked a great festival and club season, saw collaborations of Reinier with Carl Cox and Bart Skils being released on Filth on Acid and a collaboration with Secret Cinema on Adam Beyer's imprint 'Drumcode'. Now it's time to ride the train solo again with this massive 5 track destroyer.
Opener Move Your Body to the Beat is a heavyweight tune with pounding drums. Dark vocals add intensity and warped synths help flesh out the groove and make it all so powerful. Then he remixes Miro's Shining into a slick and hypnotic techno cut with more driving drums and brain melting synths that turn you inside out. It's one for the peak of the night and makes a huge impact.
Rave Generator then pairs huge hi hats with rumbling bass and thunderous claps. It builds to a fantastic peak, with swirling synths disorientating you on the dance floor. Rotterdam Connection will rattle the walls of any warehouse with super charged kicks and edgy synth stabs, old school rave energy and relentless groove. Last of all, Eye Is Eye is a futuristic cut with pumping pistons, industrial atmospheres and dystopian vibes that are utterly all consuming.
This is a brilliantly powerful EP from one of the best in the game.