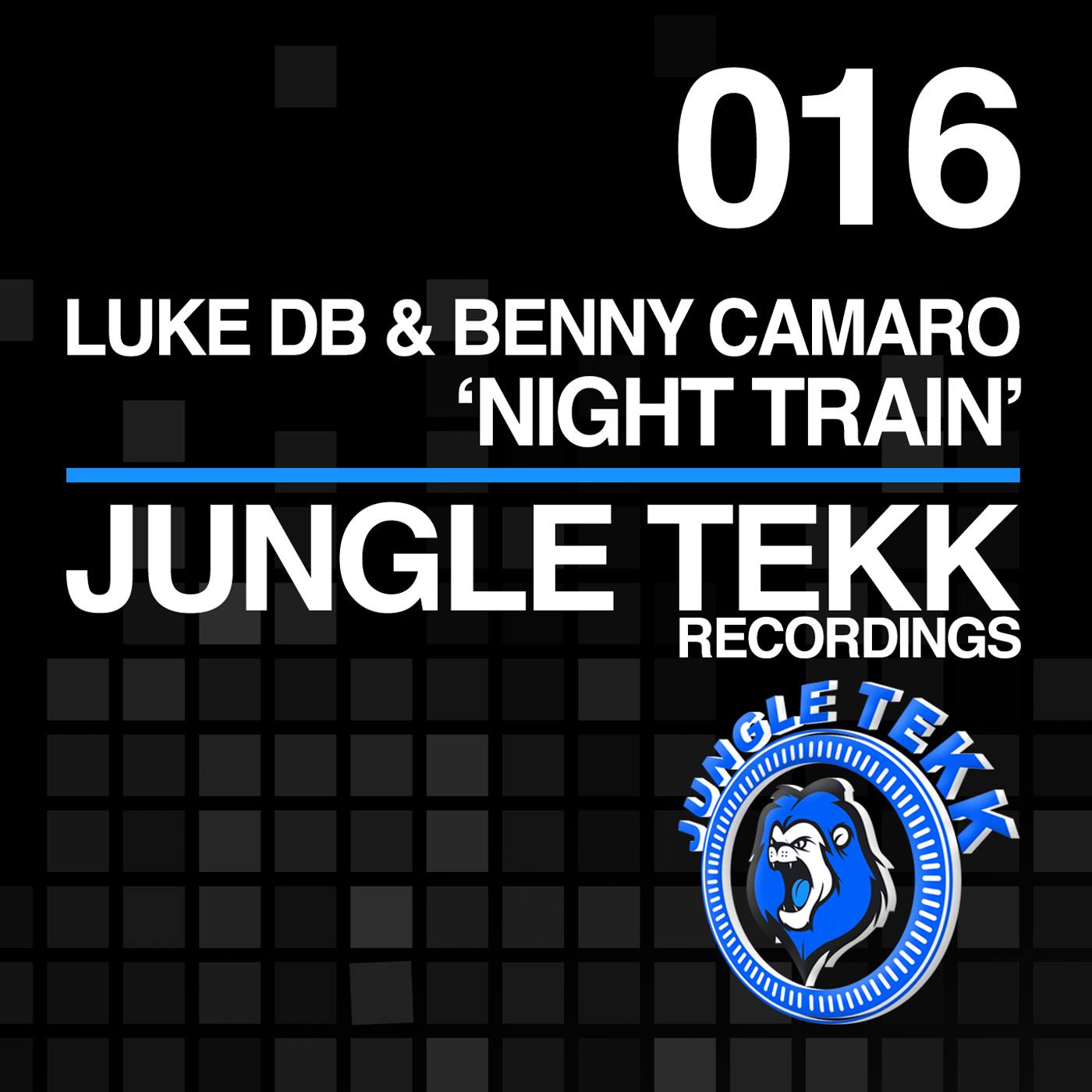 Luke DB & Benny Camaro - Night Train
Released on the 10th of September 2015, 'Night Train' is the result of a heavyweight collaboration between two Italian production wizards: Luke DB and Benny Camaro. Having already worked together on previous occasions, the duo has teamed up once again to offer a remarkable late summer banger.
Benny Camaro is certainly not a new name within the Dance music panorama, having been responsible for top-notch releases such as: 'Crack It Out', 'Uh Yeah', 'Follow Me To Paradise', 'In that Mood Remix' and 'All In My Mind Remix' to name a few, aside from keeping himself busy with touring and his new 'Hot Wheels' radio show. His industrious work ethic in the studio has also landed him multiple deals with renowned labels like: Jango Music, Casa Rossa, IRMA Records, Kluster Records, 5howtime Records, Cablage Records, Paper Airplane Records, Tiger Records, Tactical Records, Big Mama House Records, Secundo Records, Bounce Recordings, Dubphonedzie Records, Jungle Tekk Recordings, Data Tech Records and Musica e Parole amongst others.
On the other hand up-and-coming talent Luke DB comes in to add more weight to this stellar project. A highly in-demand DJ, Luke DB could be seen warming crowds at some of the best clubs in Italy, whilst also being an established name within the radio scene. Luke DB is also known for his production mastery, which has attracted the interest of reputable imprints like: Armada Music, Italian Way Music, Go Deeva Light, Perfekt Records, Soundrise Records, Linda Records, Mama Look, Arva, Only The Best Records, Ipnotika, Passion Night Records, Sonorika Records and many more.
Starting off with an infectious, groovy loop and mesmerising drum beat, 'Night Train' sets the mood for what's to come. Subby bass-lines are then placed in the spotlight before the track transcends into a deep tract. A short breakdown strips energy levels away, whilst then intensifying the main section, adding a wide array of effects to spice things up. A sudden halt showcases a Techy breakdown, later heading the single towards a powerful chorus, characterised by exotic percussive rhythms and exhilarating grooves before leading into a mellower conga-let part. Luke DB and Benny Camaro then unleash a final catchy chorus which leads the production towards a stylish conclusion.
Luke DB and Benny Camaro's freshest single 'Night Train' is now part of Jungle Tekk Recordings' growing catalogue. Owned and managed by Jerome Robins and Deko-ze, the Toronto based label is part of the Jungle Funk Recordings family and is widely regarded as one of Canada's prime electronic music brands. Luke DB and Benny Camaro will certainly be enriching Jungle Tekk's developing roster, alongside other important names like: Stanny Abram, Canard, Joee Cons, Jerome Robins, Gussy, Dead Space and Eddie Santini amongst others.