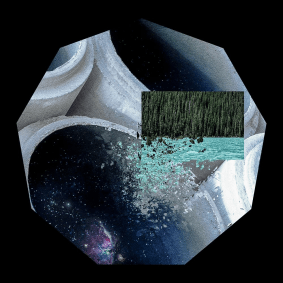 Josu Mämmi - Preset Mindset
Josu Mämmi's Self-Help Series label returns with an excellent new EP from the boss himself. Now up to its fourth release, the label—which also releases sample packs and other DJ tools— is really establishing itself as a fine outlet.
Mämmi himself hails from Finland and is known for his colourful productions, which range from dark and minimal to more futuristic and funky. He's been a drummer in bands for years, is a sound designer who works on commercial projects and now focusses on the club with his small but well-formed label. He has previously had support from the likes of Carl Craig and Bambounou, BBC Radio 1 and XLR8R, and this new one is likely to get just as much love.
Written during a very productive period that saw him writing one new track a day, the cuts on this EP "draw inspiration mainly from generative music, lo-fi aesthetics and jazz" with elements flowing in and out naturally and never recurring in exactly the same way. The artist continues, "when combined with loud and angular influences of urban living, and presented in the form of modern electronic dance music, the result is abstract, distorted, calm and energising at the same time."
Opener 'Preset Mindset' is a brilliantly meditative track with rolling drums and dreamy pads that have you gazing into the distance. Gentle melodies rise up and down and add to the organic, dawn-like feel of this most accomplished track.
'Siege All' is a different but equally skilled proposition, with more driving drums working in lumpy loops that pull you in. Celestial chords and naive xylophone-like sounds add emotion and tenderness to this lush bit of house music.
Last of all, the mindful 'Ode 4 6 Basses' is a soft-focus mix of silky drums and rubbery bass and gentle, sonar-like pulses of melody that disperse from the centre off to an infinite horizon. There is an electro skip in the percussion and all in all it makes for a fascinatingly fresh listen.
These are three mature and musical offerings that go way beyond the dance floor.
Tracklist:
1. Preset Mindset
2. Siege All
3. Ode 4 6 Basses