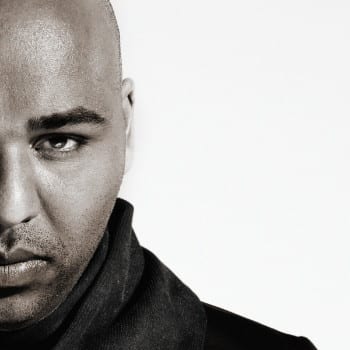 SIDNEY SAMSON RETURNS TO US IN DECEMEBER
Sidney Samson has been a fixture on the dance music scene coming up on 10 years now. With his ferocious production power and ear to the underground, Sidney has managed to create a powerful brand that transcends genres.
For those who have yet to discover Sidney, now may the time. His collaboration with wife Eva Simons has just gone double platinum in their home country of The Netherlands (Policeman) and charted #1 in 5 countries. His label, Artificial Recordings, has seen nothing but success since the first release this past July with a #1 debut on the Beatport Hip-Hop chart with 'Oohwok On Fleek' Ft Yeshua Alexander. The follow up, 'LIT' ft MC Ambush came out in late September and peaked at #2 on the same chart. Sidney's latest release, which hit November 12th, (Sidney Samson x Far East Movement x Onderkoffer) 'Whiplash' has already broken into the charts and has pushed through to #3 at press time.
Sidney has also been tapped by will.i.am for several projects, the most recent being an NBA song recorded by The Black Eyed Peas called 'Awesome.' Sidney is a producer on the track which aired in heavy rotation on ESPN during the NBA the playoffs. will.i.am reached out to Sidney directly to work on this project when Sidney was on his honeymoon. That's dedication!
Sidney is widely regarded for his masterful fusion of pop-threaded hip-hop and trap that easily translates at radio and in the club. It's this big production value and his innate ability to understand the nuances of what a real DJ can do that set him apart in the live space. Sidney is able to bring a complex mixture of old and new when he spins, -he delivers the goods-having built his career on being many cuts above the rest. You won't find a button pusher at the decks when Sidney is in command, he's adroit and dexterous when he works, cutting so clean and hard that you won't know what hit you.
Sidney will be hitting the states in December to close out his year in style with stops in New York (Lavo), Seattle (Aston Manor), San Francisco (Temple) and Los Angeles (Create).
On the agenda for 2016 is more touring, production work for himself and continued high profile collaborations, along with his recent announcement that he will produce Eva Simons debut album.
His residency at Drais in Las Vegas was renewed for 2016, with a testament to 2015's success being the spectacular billboard in Beverly Hills which will remain up through late December.