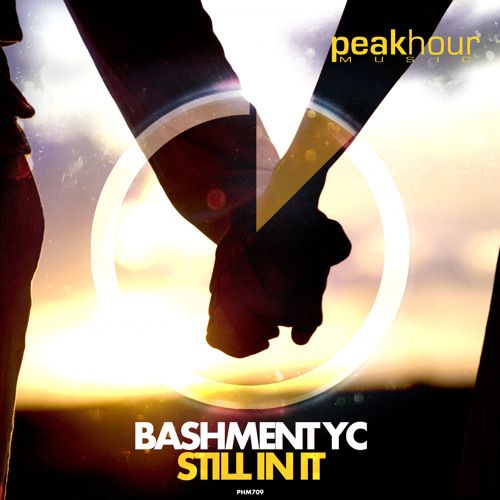 Bashment YC - Still In It
Next up on Peak Hour Music sees Bashment YC make his label debut with an infectious festival Trap banger named 'Still In It' – and it is certainly a roof raiser! Killer 808 kicks stomp all over the track with anthemic horns and snappy snares raising the temperature high this summer. Not to mention, the male vocals on the breakdown serves beautifully to accompany such energy with passion – the festivals this year will certainly go crazy for this release.
At 25 years old, Korean producer and DJ Bashment YC steps into the arena with an energetic performance, thanks to being heavily influenced by the likes of Major Lazer and it's main man, Diplo. Creating a unique blend of Hip-Hop, EDM and bass, he is one of the most active artists on the Korean clubbing circuit. Armed with a back catalogue of original tracks, remix arrangements and pop songs, in 2017, he released his debut EP, 'Hey, I'm YC', so it wasn't long before he started to attract public attention. An inclusion in his debut EP, his track 'Gayaguem' was selected by EDM.com to highlight Bashment YC as one of the 13 producers to watch in 2017. Not to mention, his production 'I'm Fuck'in Wit', released through the French label Ouroboros, is one of seven festival rockets, reported exclusively on the EDM.com main homepage – a colossal achievement for any calibre of artist.
This year is set to be a huge one for Bashment YC so stay tuned!
On Spotify
https://open.spotify.com/track/7hcMlGd9JkHje8A7OF5KgR
Available Now
Bashment YC Online
https://www.facebook.com/youchulkim6733
https://soundcloud.com/youchulkim
https://www.instagram.com/official_yc
Peak Hour Music Online
http://www.peakhourartists.com
https://www.facebook.com/PeakHourMusicOfficial
https://twitter.com/peakhourmusic1
https://soundcloud.com/peak-hour-music-official
https://www.youtube.com/user/PeakHourRec