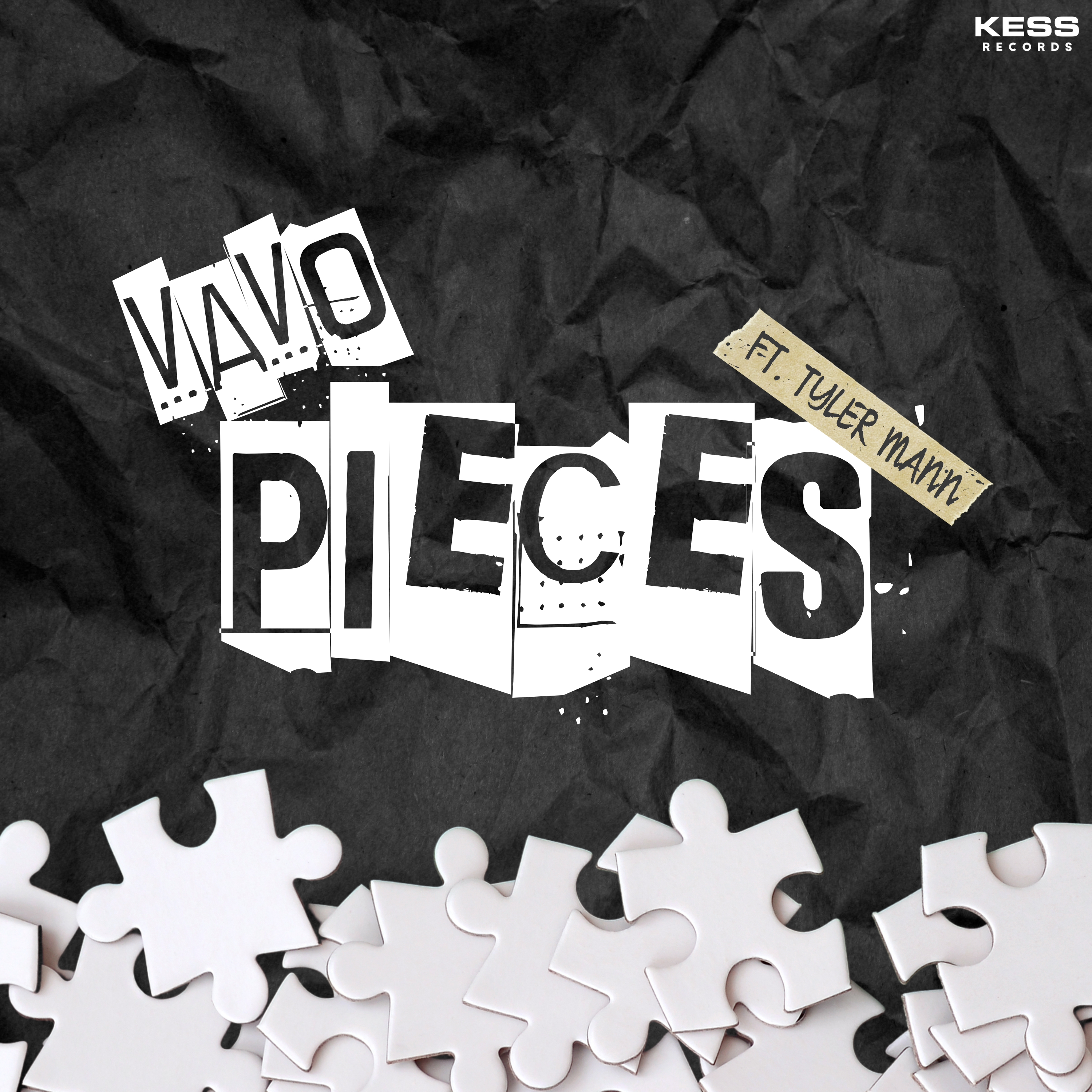 VAVO team up with Tyler Man for New Dance Number 'Pieces'
Billboard charting mega stars VAVO have linked up with Singer/Songwriter Tyler Mann to deliver exciting new dance groover 'Pieces' via KESS Records.
Since the group's inception in 2017 with their 'Astronomia' reboot debut of Tony Igy's original, VAVO has steadily been making a name for themselves with over 20 million streams gathered by three of their long list of addictive anthems; 'Day N' Night', 'Anything For You' and 'Right Now'. Returning with dance groover 'Pieces' alongside Tyler Mann, the dynamic duo's new single is set to be another record-breaker with a ridiculously catchy hook that will have you singing the melody all day long. Written in memory of the good times, letting loose and living free, the single is a feel-good tune to move your body to.
With backing from the likes of The Chainsmokers, David Guetta, and Tiesto, the two-piece which is made up Jesse Fischer who hails from Vancouver and London born Alden Martin, are continuing to take the music scene by storm. Despite spending the inception of their partnership with 3000 miles separating them, it played little part in hindering their hit after hit track record whilst simultaneously landing deals with majors like Sony Music and Republic Records.
From gracing Spotify's Top Viral 50 in multiple countries with their debut, other props in their trophy cabinet include over 100 charting positions on iTunes, Apple Music, and Spotify as well as scoring the #1 single on the USA Dance Radio Charts. Whilst their 'Like Nobody' hit frequented various of Billboard Dance Charts, climbing all the way up into the top 20.
With their history offering only a small snapshot of their capabilities, 2021 is set to see even bigger things come from VAVO so be sure to keep an eye on their moves!
VAVO feat. Tyler Mann – Pieces is out now via KESS Records.